​Rotting Christ release track "Elthe Kyrie" from new album
The Greeks Rotting Christ unveiled the new track "Ἐλθὲ Κύριε" (Elthe Kyrie) from the upcoming twelfth album "Rituals". The record is set to release on February 12 via Season of Mist.
The band's leader Sakis Tolis comments: "After more than a year and a half of deep soul searching, and 4 grueling months in the studio, I can proudly announce that we have finished recording the new Rotting Christ album. It's eleven new songs, with eleven different and unique stories influenced by rituals and myths from all around the globe. All of these new creations are mystical journeys into hidden knowledge under the name 'Rituals'.

"Rituals is the darkest and most personal-sounding album that we've ever made, and you'll be able to hear it very shortly. Stay tuned brothers & sisters!"
Tracklist:
In Nomine Dei Nostri
זה נגמר (Ze Nigmar)
Ἐλθὲ Κύριε (Elthe Kyrie)
Les Litanies De Satan (Les Fleurs Du Mal)
Ἄπαγε Σατανά (Apage Satana)
Του Θάνατου (Tou Thanatou)
For A Voice Like Thunder
Konx Om Pax
देवदेवं (Devadevam)
The Four Horsemen
Bonus track:
Lok'tar Ogar
It's currently known about Rotting Christ's few shows in 2016:
February 4 — USA, Miami @ 70.000 Tons Of Metal
March 25 — South Africa, Johannesburg @ Witchfest
April 28 — Norway, Haugesund @ Karmoygeddon Festival
June 3 — Romania, Bucharest @ Metalhead Meeting
June 11 — Portugal, Beja @ SMSF Festival
July 2 — Sweden, Bengtsfors @ 2 Heavy 4 You Fest
July 14 — Czech Republic, Vizovice @ Master Of Rock
July 23 — Slovakia, Ostry Grun @ Gothoom Festival
"Rituals" cover artwork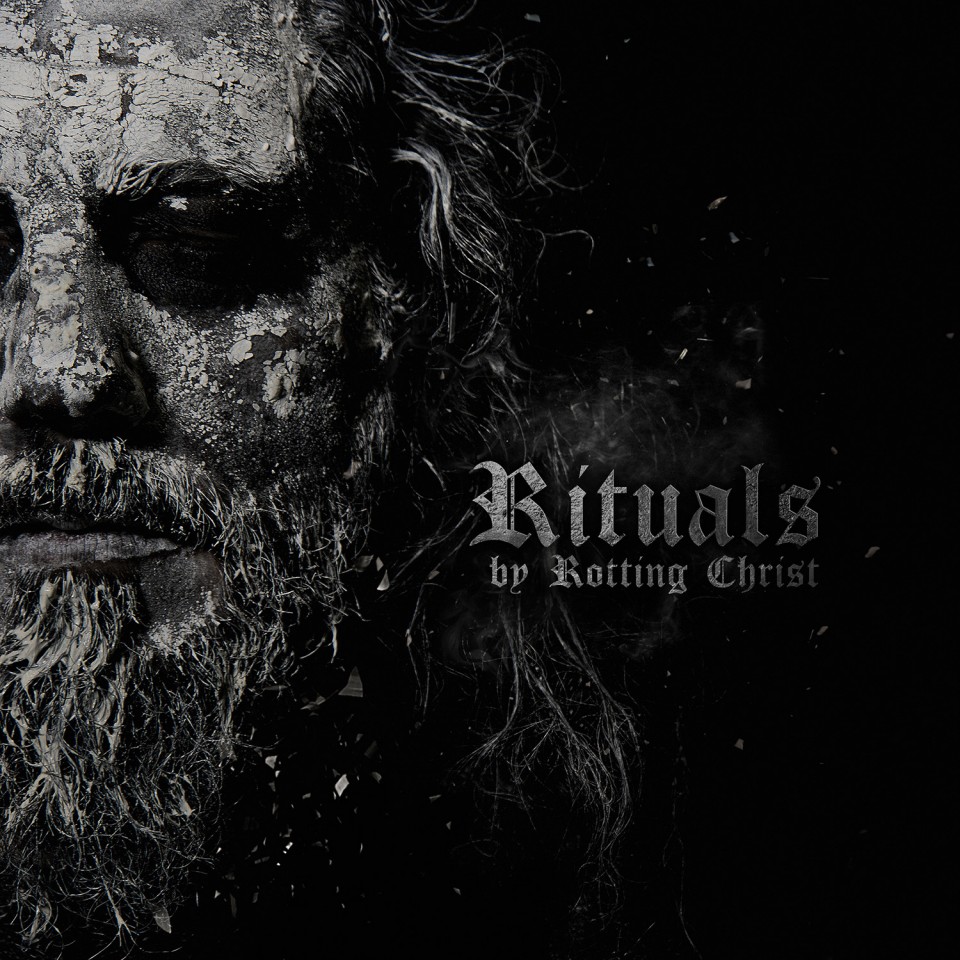 See also: