Cover of "Hey You" from Pink Floyd tribute album
The cover version of Pink Floyd's "Hey You", performed by musicians Tommy Shaw (Styx) and Steve Lukather (Toto), is laid out. The track is taken from the album "The Everlasting Songs: An All Star Tribute To Pink Floyd", which was released on February 23 this year via Massacre Records.

Besides Tommy Shaw and Steve Lukather, the album was recorded with the participation of musicians from The Doors, King Crimson, Yes, Styx, Dream Theater, Deep Purple, Toto, Gentle Giant, Emerson, Lake & Palmer and with an American rocker Edgar Winter. Follow the link to order the tribute album.
In late February, the album "Immortal Randy Rhoads — The Ultimate Tribute", dedicated to the guitarist Randy Rhoads, was also released.
Tracklist:

Hey You — Tommy Shaw (Styx) & Steve Lukather (Toto)
Speak To Me/Breathe — Adrian Belew (King Crimson) & Alan White (Yes)
Shine On You Crazy Diamond — Steve Lukather (Toto)
Another Brick In The Wall (Version 2) — Steve Morse (Deep Purple)
Time — Gary Green (Gentle Giant) & Robbie Krieger (The Doors)
Any Colour You Like — Robben Ford, Steve Porcaro (Toto) & Aynsley Dunbar (Journey)
In The Flesh — Adrian Belew (King Crimson) & Keith Emerson (Emerson, Lake & Palmer)
Money — Bill Bruford (Yes, King Crimson), Tony Levin (King Crimson), Edgar Winter
Welcome To The Machine — Derek Sherinian (Dream Theater)
Have A Cigar — Bobby Kimball (Toto)
The Great Gig In The Sky — Rick Wakeman (Yes), Steve Howe (Yes)
"The Everlasting Songs: An All Star Tribute To Pink Floyd" cover artwork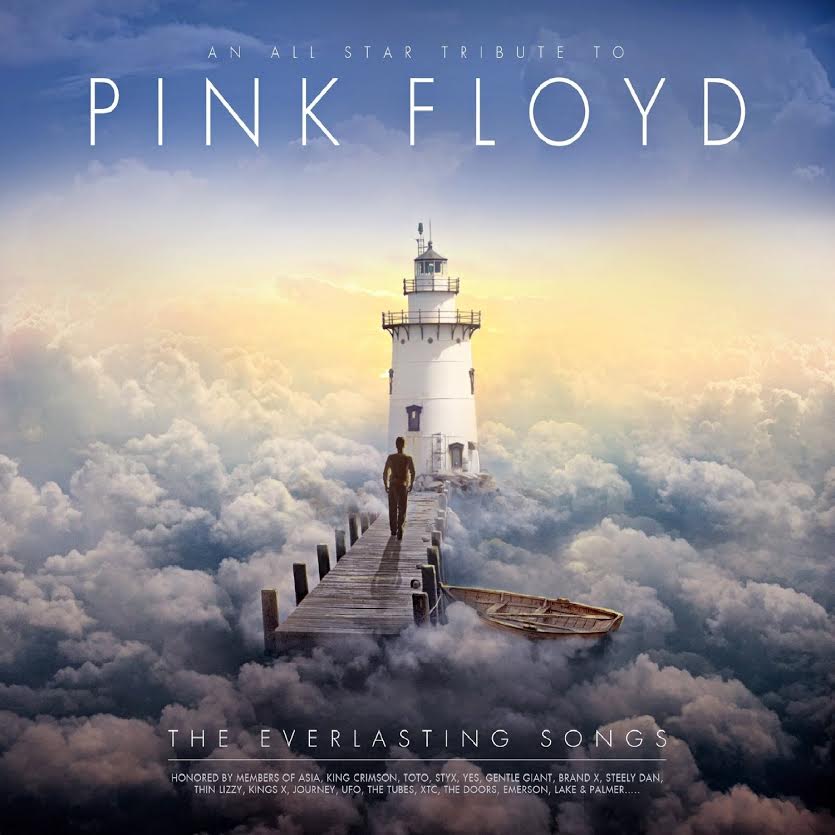 See also:

Pink Floyd release a new album "The Endless River" after 20 years
A new Pink Floyd's video was filmed near Chernobyl Nuclear Power Plant
The Doors' guitarist featured in video of Kyuss' former vocalist John Garcia