Sólstafir announce European tour dates for summer and autumn 2015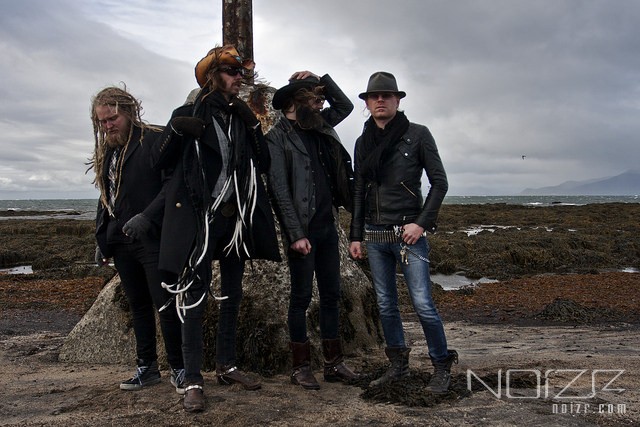 The Icelandic post-metallers Sólstafir announced summer festival tour dates in Europe. It's also reported about the band's performances with Mono and The Ocean this fall.

In February, the label Season of Mist posted Sólstafir's fifth full-length album "Ótta" for free listening.
Festival tour dates:
June 13 — Austria, Pannonia Fields @ Nova Rock
June 20 — Norway, Halden @ Tons of Rock
July 8 — Iceland, Neskaupstaðir @ Eistnaflug Festival
July 9 — Iceland, Neskaupstaðir @ Eistnaflug Festival
July 16 — Belgium, Dour @ Dour Festival
July 17 — Germany, Cuxhaven @ Deichbrand
July 18 — Finland, Joensuu @ Ilosaarirock
July 24 — Germany, Lichtenfels @ Ragnarock Open Air
July 25 — Germany, Lörrach @ Baden in Blut
July 26 — United Kingdom, Maidstone @ Ramblin 'Man Fair
August 7 — The Czech Republic, Jaroměř @ Brutal Assault
August 14 — France, Saint Nolff @ Motocultor Festival
Concert dates with the bands Mono and The Ocean:
October 12 — Denmark, Aarhus @ Voxhall
October 13 — Norway, Oslo @ Vulkan Arena
October 14 — Sweden, Stockholm @ Debaser Medis
October 18 — Russia, St. Petersburg @ Zhal Ozhidaniya
October 19 — Russia, Moscow @ Volta
October 21 — Lithuania, Vilnius @ New York
October 22 — Poland, Warsaw @ Proxima
October 23 — Berlin, Germany @ Heimathafen
October 24 — The Netherlands, Leeuwarden @ Into the Void Fest
October 26 — Germany, Köln @ Live Music Hall
October 27 — Germany, Wiesbaden @ Schlachthof
October 28 — Germany, München @ Backstage
October 29 — Italy, Bologna @ Locomotiv
October 30 — Italy, Mezzago @ Bloom
October 31 — France, Lyon @ CCO Villeurbanne
November 2 — France, Toulouse @ Metronum
November 3 — Switzerland, Lausanne @ Les Docks
November 4 — Switzerland, Zürich @ Harterei
November 5 — France, Paris @ Trabendo
November 6 — United Kingdom, London @ Electric Ballroom
November 7 — United Kingdom, Leeds @ Damnation Fest