​Soilwork "The Ride Majestic" lyric video premiere
The Swedish metal band Soilwork released the lyric video "The Ride Majestic". The song is taken from the eponymous album, which comes out on 28 August via Nuclear Blast Records.

The album "The Ride Majestic" was recorded together with David Castillo (Opeth, Katatonia) at the Studio Gröndal. Produced and mixed by Jens Bogren who previously worked with Kreator and Amon Amarth. The artwork created by the artist Robert Borbás.
"The Ride Majestic" was one of the first songs we wrote for this album," — the singer Björn 'Speed' Strid comments: "The intro sets a certain melancholic mood and after that it's all pure melodic mayhem. There's a very epic and anthemic feel to it, which suits the album title perfectly. The lyrics deal with the fear of dying and the art of remaining sane while you're still alive. Not wanting to miss a thing, wanting to embrace every moment, and being able to bring it all back on your dying day, with a snap of your fingers. It's also a tribute to the ones we've lost and the comfort of hoping that they will catch us when we fall, on the other side. We believe that, if there is an afterlife, this song would be the soundtrack to that journey. It deals with the acceptance of life and death and possibly everything between and beyond."
In anticipation of "The Ride Majestic" release, Soilwork unveiled the live video with Nightwish's singer Floor Jansen. In support of the upcoming album, the group will go on European tour, which dates can be found here.
In June, Soilwork announced the new bassist Markus Wibom, formerly of the Swedish hardcore group Hearts Alive. He replaced Ola Flink, who, according to the official press release, left the band "to focus on other endeavors".

"The Ride Majestic" cover artwork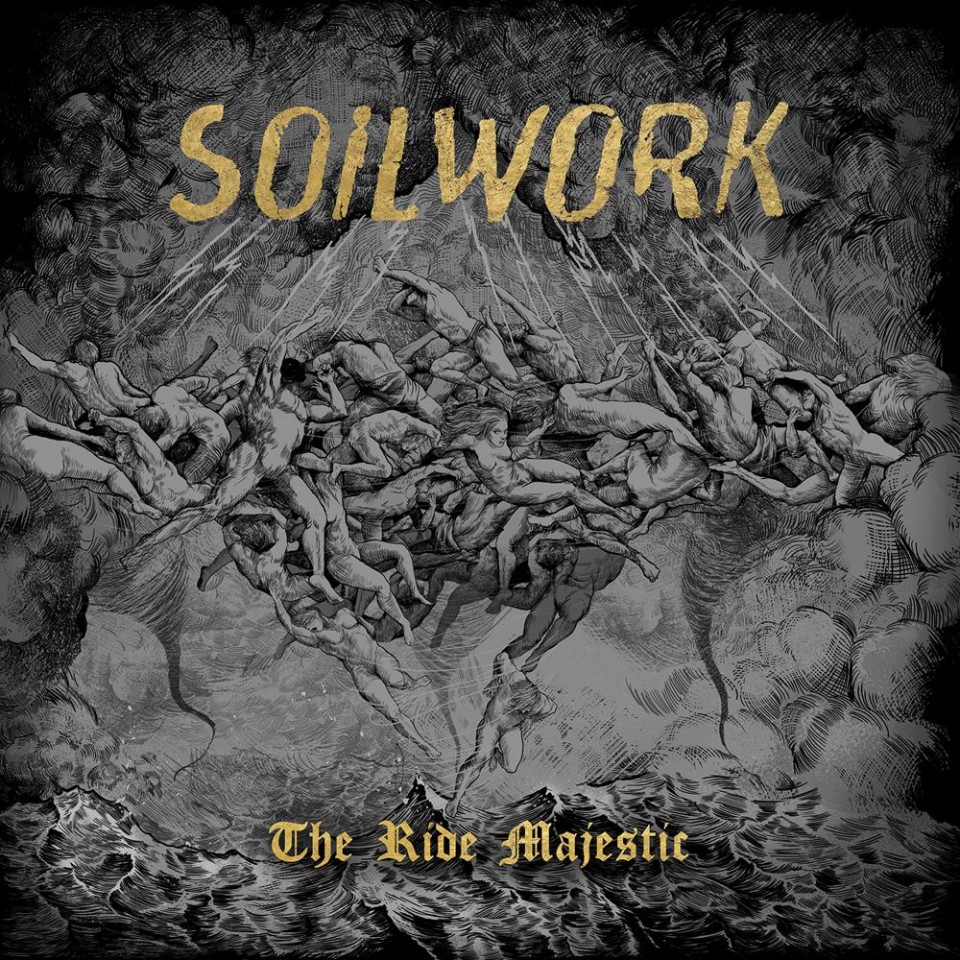 Main photo: facebook.com/soilwork