​Details of Soilwork's new album and tour dates in Europe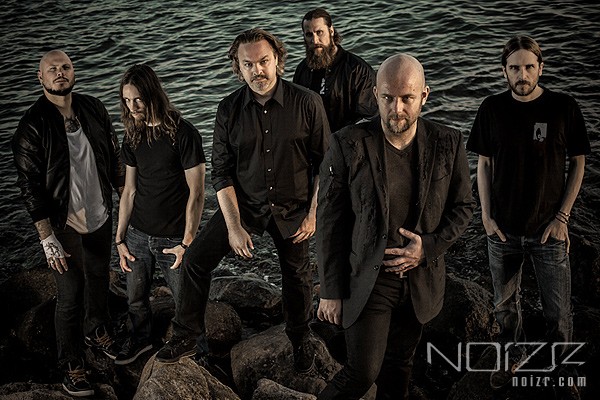 The Swedish metal band Soilwork announced details of their tenth album "The Ride Majestic" release. It is reported to come out on August 28 via Nuclear Blast Records.

"The Ride Majestic" was recorded by David Castillo (Opeth, Katatonia) at Studio Gröndal. The album was produced and mixed by Jens Bogren (Kreator, Amon Amarth) at Fascination Street. The cover artwork was created by illustrator Robert Borbás.
Soilwork's vocalist Björn 'Speed' Strid comments: "We just put the final touches on our new album "The Ride Majestic" and all we can say is that it's going to be massive. It definitely picks up where we left off with "The Living Infinite", but slightly darker, atmospheric and almost anthemic, with some really interesting twists and turns. Can't wait to play this epic beast live! Await the ride majestic ladies n gents!"
In anticipation of the new full-length album's release, the band shared the live video featuring Nightwish's vocalist Floor Jansen.
Soilwork's tour dates in 2015:
July 25 — Germany, Essen @ Nord Open Air
July 30 — Hungary, Budapest @ Fezen Festival
August 1 — Sweden Bollnas @ Karlslundfestivalen
August 7 — Finland, Mikkeli @ Jurassic Rock Fest
November 27 — Sweden, Malmö @ KB
November 28 — Germany, Herford @ X-Herford
November 29 — Switzerland, Lyss @ Kufa
November 30 — Switzerland, Sion @ Port Franc
December 1 — Italy, Brescia @ Colony Club
December 2 — Germany, Munich @ Backstage Halle
December 3 — Germany, Wiesbaden @ Schlachthof
December 4 — Germany, Leipzig @ Hellraiser
December 5 — Czech Republic, Pilsen @ Winter Basinfire Fest
December 6 — Germany, Berlin @ Bi Nuu
December 7 — Germany, Hamburg @ Logo
December 8 — Germany, Köln @ Luxor
December 10 — The Netherlands, Tilburg @ 013
December 11 — Belgium, Vosselaar @ Biebob
December 12 — France, Metz @ Trinitaires
December 13 — France, Dunkerque @ 4 Ecluses
December 14 — France, Paris @ Trabendo
December 15 — France, Rennes @ Antipode
December 16 — France, Bordeaux @ Rocher De Palmer
December 17 — France, Blois @ Chato'do
December 18 — France, Limoges @ CC John Lennon
December 19 — France, Lyon @ CCO
"The Ride Majestic" cover artwork