​Fear Factory announce 20th anniversary of "Demanufacture" tour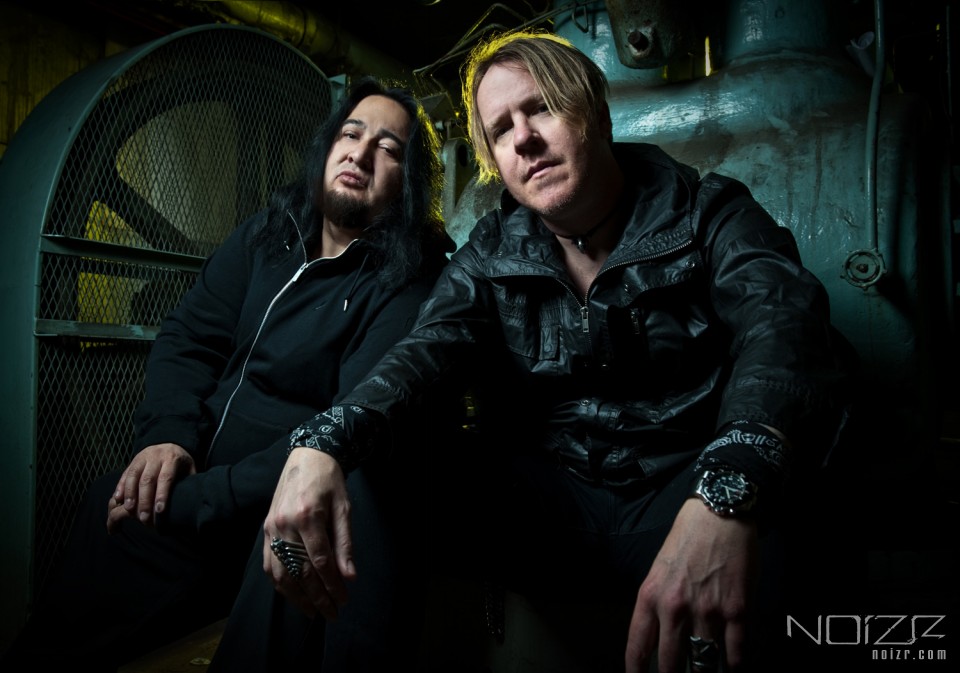 In honor of the 20th anniversary of the second studio album "Demanufacture" release, the American groove metalheads Fear Factory have announced European tour in November-December this year. The set list is reported to include songs from the band's new album "Genexus", which comes out on August 7 via Nuclear Blast.

In June, Fear Factory unveiled the single "Soul Hacker" from the upcoming record.
"If you had told us in 1995 that we would be touring DEMANUFACTURE for its 20th Anniversary in 2015, we would have said 'YA RIGHT! GET FUCKED!' — the musicians Burton C. Bell and Dino Cazares comments: "The years have flown by in colourful and adventurous memory. 2015 has arrived, and Fear Factory WILL be performing DEMANUFACTURE in its entirety for the very first time for the UK and Ireland fans in December. We are very excited to perform this seminal album for the audience that made DEMANUFACTURE a legendary success."
Fear Factory

forthcoming show dates in Europe:

July 10 — Germany Ballenstedt @ Rockharz Festival
July 11 — Czech Republic, Ostrava @ Barrak
July 12 — Serbia, Novi Sad @ Exit Festival
July 13 — Slovakia, Bratislava @ Randall
July 15 — Austria, Dornbirn @ Conrad Sohm
July 16 — Germany, Aglasterhausen @ Substage
July 17 — Belgium, Dour @ Dour Festival
July 18 — Spain, Vivero @ Resurrection Fest
July 20 — Slovenia, Tolmin @ Metaldays
The 20th anniversary of Demanufacture tour dates:
November 7 — Finland, Helsinki @ Unioni Festival
November 9 — Russia, St. Petersburg @ Zal Ozhidanija
November 10 — Russia, Ekaterenburg @ Tele Club
November 11 — Russia, Moscow @ Volta
November 13 — Israel, Tel Aviv @ Reading 3
November 15 — Portugal, Lisbon @ Paradise Garage
November 16 — Spain, Madrid @ Arena
November 17 — Spain, Barcelona @ Razzamatazz 2
November 19 — France, Nimes @ Paloma
November 20 — France, Nilvange @ Le Gueulard
November 21 — France, Paris @ La Trabendo
November 22 — The Netherlands, Eindhoven @ Epic Fest
November 24 — Germany, Aschaffenburg @ Colos-Sal
November 25 — Germany, München @ Backstage Halle
November 26 — Switzerland, Aarau @ Kiff
November 27 — Italy, Milan @ Magazzini Generali
November 29 — Austria, Vienna @ Arena
November 30 — Czech Republic, Prague @ Meet Factory
December 1 — Germany, Berlin @ C-Club
December 2 — Germany, Hamburg @ Markthalle
December 4 — Germany, Köln @ Essigfabrik
December 5 — France, Strasbourg @ La Laiterie
December 6 — Belgium, Gent @ Vooruit
December 7 — United Kingdom, Bristol @ Motion
December 9 — United Kingdom, Manchester @ Ritz
December 10 — Ireland, Dublin @ Academy
December 11 — Ireland, Belfast @ Limelight
December 12 — United Kingdom, Glasgow @ The Garage
December 13 — United Kingdom, London @ The Forum