Fear Factory unveil single "Soul Hacker"
The American band Fear Factory released the new single "Soul Hacker". The song will appear on the ninth full-length album "Genexus", which comes out on August 7 via Nuclear Blast.

"We chose the song "Soul Hacker" for the first single cause it's heavy, catchy and has a lot of groove," — comments guitarist Dino Cazares: "You can really hear the aggression in Burt's vocals on this one, not to mention on the entire album. We think people are really going to love this song and record; it's super varied, melodic, aggressive and heavy."

Cazares continues: "We wanted to make it a little more interesting than your typical lyric video, so we included some live footage of the band from our last few tours and images of ourselves performing the song on TV screens. Hope you guys like it!"

In July, Fear Factory will go on European tour to promote the album. More information about the new release can be found here.
Tracklist:
Autonomous Combat System
Anodized
Dielectric
Soul Hacker
Protomech
Genexus
Church Of Execution
Regenerate
Battle For Utopia
Expiration Date
Bonus tracks:
Mandatory Sacrifice (Genexus Remix)
Enhanced Reality
"Soul Hacker" single cover artwork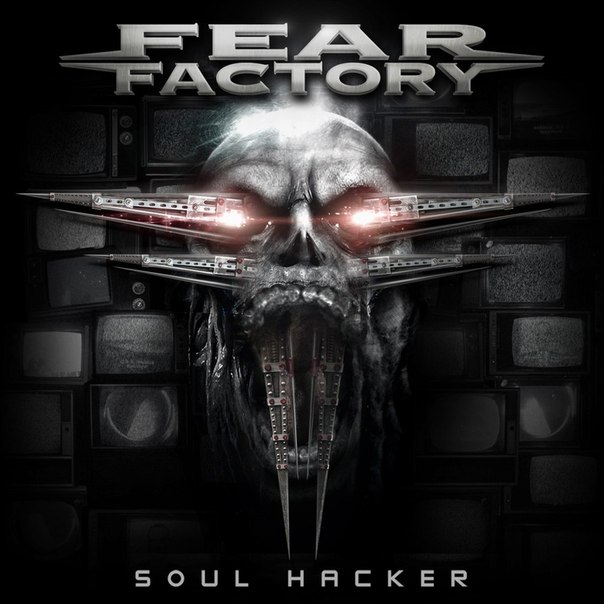 "Genexus" album cover artwork