Fear Factory to release new album in August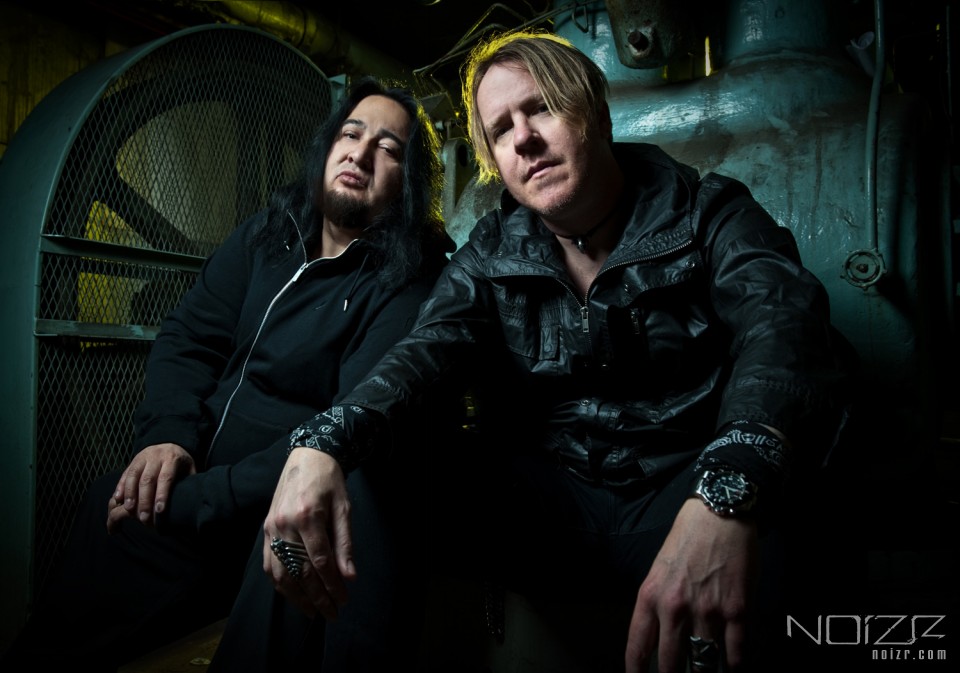 Los Angeles metallers Fear Factory have announced the release of their ninth album "Genexus". It will come out on August 7 via Nuclear Blast.

The album was produced by Rhys Fulber, along with Fear Factory's guitarist Dino Cazares and vocalist Burton C. Bell. Mixed by Andy Sneap, who previously worked with Arch Enemy, Machine Head, Testament and Exodus.
"The sensation of finalizing our newest album is one of relief and joy, wrapped within a massive whirlwind of excitement," — commented founding guitarist Dino Cazares: "We really feel this is a very special

Fear Factory

album. While being careful not to replicate ourselves, this album still has a very classic

Fear Factory

vibe that we feel will appease both old and new fans. The aggressive, melodic and industrial elements are all intact and shine more than ever.

Burt and I produced the album with Rhys Fulber co-producing. Damien Rainuad and Giuseppe Bassi handled most of the keys and pre-production. We also enlisted the masterful metallic skills of Andy Sneap for an amazing mixing job!

We would like to thank everyone who has been a big part in the making of this record. We can't wait for everybody to hear it."
The latest Fear Factory's album "The Industrialist" came out in 2012 via Candlelight Records. The new album "Genexus" will be the group's first release via label Nuclear Blast, with whom musicians signed a contract last fall.
The band's forthcoming tour dates in Europe:
July 3 — Germany, Lёbnits @ With Full Force
July 4 — Germany, Münster @ Vainstream Rockfest
July 5 — The Netherlands, Utrecht @ Tivolivredenburg
July 7 — France, Lille @ Le Splendid
July 8 — France, Besancon @ La Rodia
July 10 — Germany Ballenstedt @ Rockharz Festival
July 11 — Czech Republic, Ostrava @ Barrak
July 12 — Serbia, Novi Sad @ Exit Festival
July 13 — Slovakia, Bratislava @ Randall
July 15 — Austria, Dornbirn @ Conrad Sohm
July 16 — Germany, Aglasterhausen @ Substage
July 17 — Belgium, Dour @ Dour Festival
July 18 — Spain, Vivero @ Resurrection Fest
July 20 — Slovenia, Tolmin @ Metaldays
See also:
Morgoth post video for song "Traitor" about child soldiers
Arch Enemy share video for new version of the song "Stolen Life"