​Season of Mist uploads Septicflesh, Mayhem, Hark, Floor and Achspire full album streams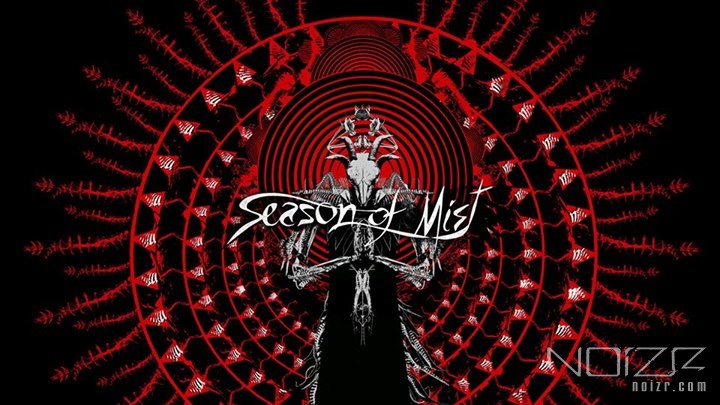 Season of Mist has uploaded five full metal album streams. Now you can listen to full-length records "Titan" Septicflesh, "Esoteric Warfare" Mayhem, "Crystalline" British sludge/stoner metal band Hark, "Oblation" of the American doom/stoner metallers Floor and "The Lucid Collective" of technical death metal band from Canada — Achspire on the label's YouTube channel.
We're reminding, the last album of the Greek symphonic death metal band Septicflesh "Titan" was released in the last week of June last year. The cover art for it was traditionally made by frontman Spiros "Seth" Antoniou. The album "Esoteric Warfare" of the Norwegian black metallers Mayhem came out a few weeks earlier. It was the first studio album recorded with guitarist Morten "Teloch" Iversen.
Septicflesh "Titan" track listing:
War In Heaven
Burn
Order Of Dracul
Prototype
Dogma
Prometheus
Titan
Confessions Of A Serial Killer
Ground Zero
The First Immortal
Mayhem "Esoteric Warfare" track listing:
Watchers
Psywar
Trinity
Pandaemon
MILAB
VI.Sec.
Throne of Time
Corpse of Care
Posthuman
Aion Suntelia
Hark "Crystalline" track listing:
Hounded By Callous Decree
Sins On Sleeves
Black Hole South West
Breathe And Run
Mythopoeia
Scarlet Extremities
All Wretch No Vomit
Xtal 0.6
Clear Light Of... (Feat. Neil Fallon)
Floor "Oblation" track listing:
1. Oblation
2. Rocinante
3. Trick Scene
4. Find Away
5. The Key
6. New Man
7. Sister Sophia
8. The Quill
9. Love Comes Crushing
10. War Party
11. Homegoings And Transitions
12. Sign Of Aeth
13. Raised To A Star
14. Forever Still
Archspire "The Lucid Collective" track listing:
1. Lucid Collective Somnambulation
2. Scream Feeding
3. The Plague Of AM
4. Fathom Infinite Depth
5. Join Us Beyond
6. Seven Crowns And The Oblivion Chain
7. Kairos Chamber
8. Spontaneous Generation