​Paradise Lost to release new album "Medusa" on September 1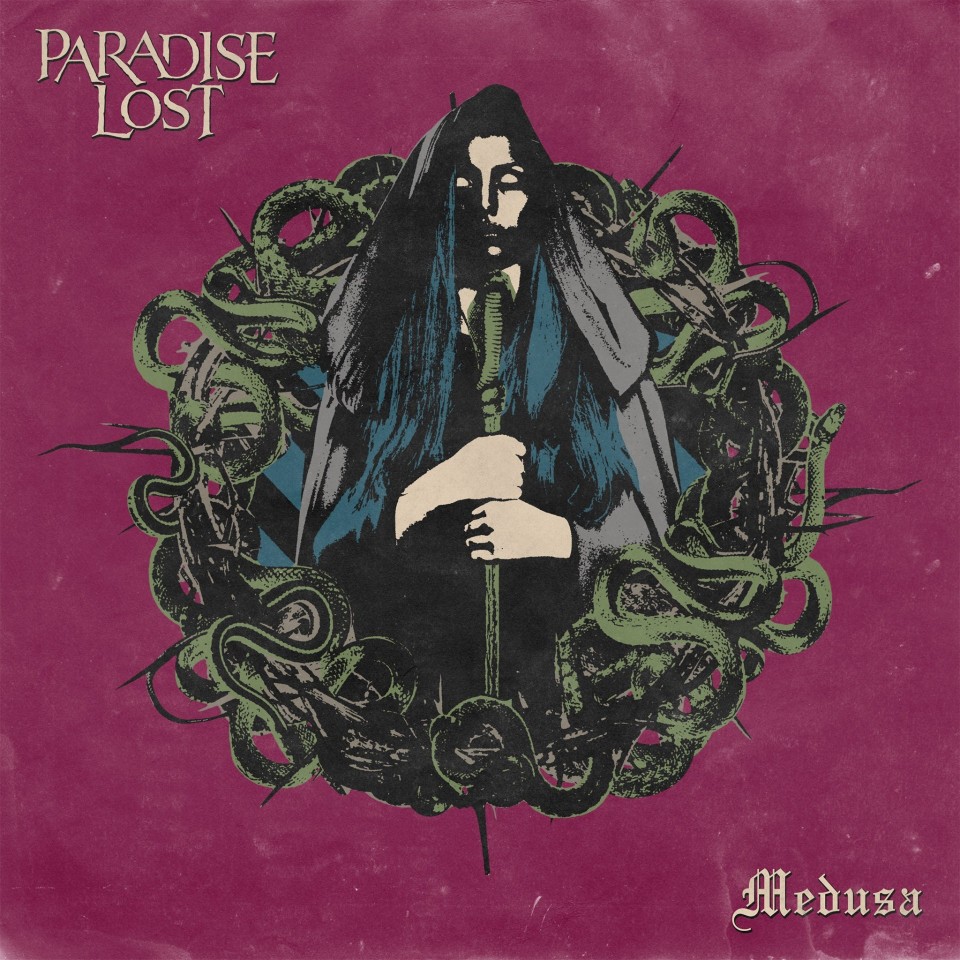 The British metallers Paradise Lost have announced the release date for their new album "Medusa". In honor of the 15th LP release, which will be held on September 1 of this year on Nuclear Blast Records, the band is reported to play a special show at the LKA Longhorn in Stuttgart, Germany, where they will perform the new album in its entirety.

In addition to announcing the release date, Paradise Lost also unveiled the cover art of "Medusa" created by Branca Studios. The artwork depicts the Gorgon Medusa, from the Greek mythology, carrying venomous snakes as hair and turning everyone into stone who would dare to look into her eyes.
The guitarist Greg Mackintosh comments:
"Whilst we were writing "Medusa" and realising what the new songs were becoming, we had to find an artist to reflect this direction. After searching around for awhile, I found Branca Studios. They have a keen eye for design and their modern take on retro artwork really fit the bill. What they have come up with is a blending of colourful yet retro styling, whilst maintaining the classic Paradise Lost feel."
The vocalist Nick Holmes comments:
"I was intrigued about a greater meaning and thinking more along the lines of what Medusa represents metaphorically. Medusa as a title works in many ways. From a nihilist perspective, when I read the description of 'medusa' on the wikipedia page: 'Attempts to avoid looking into Medusa's eyes represents avoiding the ostensibly depressing reality that the universe is meaningless' — the title was pretty much in the bag!"
"Medusa" was recorded at the Orgone Studios with the producer Jaime Gomez Arellano (Sunn O)), Ghost, Electric Wizard, Opeth, Cathedral), responsible for mixing and producing the previous Paradise Lost's album "The Plague Within".
Tracklist:

Fearless Sky (8:30)
Gods Of Ancient (5:50)
From The Gallows (3:42)
The Longest Winter (4:31)
Medusa (6:20)
No Passage For The Dead (4:16)
Blood & Chaos (3:51)
Until The Grave (5:41)
Bonus tracks:
Frozen Illusion (5:45)
Shrines (3:59)
Symbolic Virtue (4:38)
See also: