​Moonspell's biography "Wolves Who Were Men" to be released this fall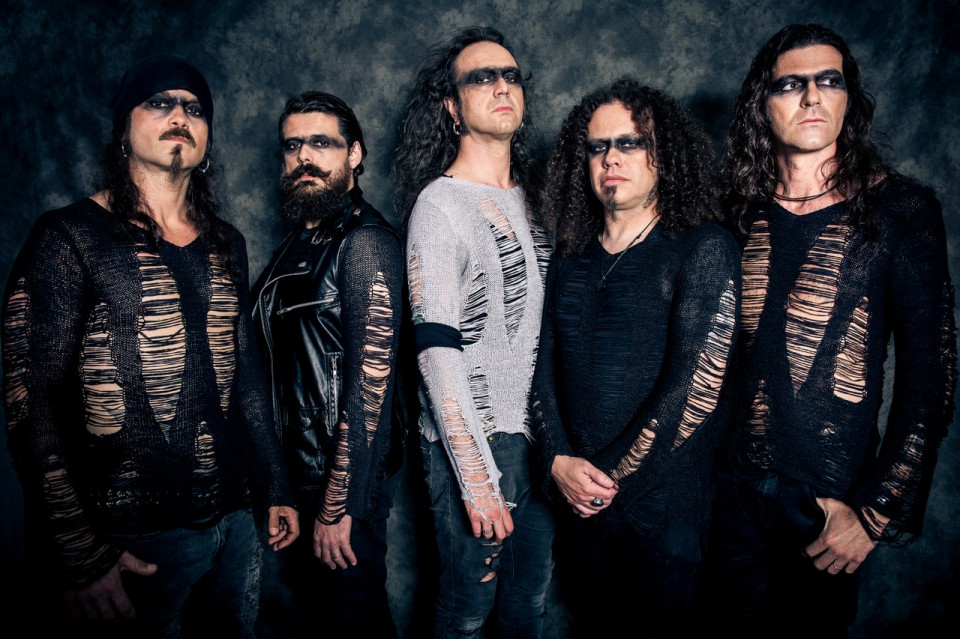 A publishing house Cult Never Dies will release a new book dedicated to the Portuguese metal band Moonspell this fall.

According to a press release, "Wolves Who Were Men The History Of Moonspell" explores three decades of the legendary Portuguese metal band Moonspell. Totalling a huge 450 pages and including numerous photos, many previously unseen, the book was created by author Ricardo S. Amorim, a countryman and long-time friend of the band.
Read also: Fernando Ribeiro talks about Moonspell's wine release, favorite poet, and Portugal
It includes extensive interviews with all members of the band – Fernando Ribeiro, Miguel Gaspar, Pedro Paixão, Ricardo Amorim, Aires Pereira – as well as past members of the group and many of the band's peers, including members of Rotting Christ, Cradle Of Filth, Samael, Kreator, Decayed, The Gathering, Amorphis and more.
The book "Wolves Who Were Men The History Of Moonspell" is released on October 31, 2019, and is available in two formats — a standalone paperback and a deluxe hardback boxset containing:

the book in hardback edition
exclusive CD featuring the out-of-print 1993 'Anno Satanæ' demo plus bonus tracks by pre-Moonspell outfit Morbid God
large and extremely high quality flag
deluxe reinforced card box with hot foil gold Moonspell logo
12 x 350gsm art prints, featuring superb photography of the band
'Wolves Who Were Men' double-sided print bookmark
guitar plectrum with double-sided print
a certificate of authenticity signed by all band members
"Wolves Who Were Men" will come out via Cult Never Dies, which previously released a biography of Rotting Christ and a series of books dedicated to black metal. Follow this link to read Noizr Zine's interview with Cult Never Dies' mastermind, a British journalist Dayal Patterson and Rotting Christ's leader Sakis Tolis. The book "Wolves Who Were Men The History Of Moonspell" is available for order here.
Read also: "Darkthrone, Burzum, Mayhem, church burning, and Satanism are just a small part of black metal". Interview with writer Dayal Patterson