​Tastemaker: Fernando Ribeiro talks about Moonspell's wine release, favorite poet, and Portugal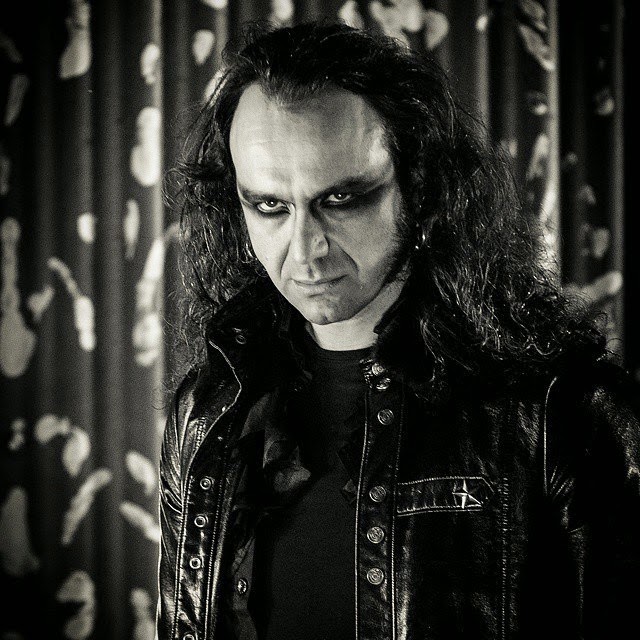 During our interview with Fernando Ribeiro, the leader of the Portuguese metal band Moonspell, we asked him about three things that he would like to share with his fans. The musician was to list everything that he likes and / or inspired him. Fernando picked wine, poetry and his native Portugal.

"Portuguese red wine, if you can find it in Ukraine. It's very good, it's not very expensive like the French or Italian. And if you're into wine, you'll be surprised how good it is. So, it's something I would like to share with fans and it's not so obvious as vodka."
Answering about his favorite mark, the musician mentioned wines made in The Douro vinhateiro region.
"We have the region called Douro, it's the river in the North Portugal. But the wines there are expensive, I had it because someone bought it for me."
Also, Fernando told us about the band's plans to release their own wine.
"For sure we'll have a Moonspell red wine, maybe, in 2017."
About the poet, who inspired Moonspell's leader to write the song "Opium".
"In my opinion, literature is our main art. It's what we are best at. So, if you have never heard it, so then Pessoa is a good start. He is like our Kafka. He inspired Moonspell a lot, especially, "Opium".
About Portugal.
"The best thing is to come to Portugal. I'm not a tour agent, but it's a country that is still quiet, nothing happens here. It's a small country like Ireland, for instance. But in a small countries you can have a lot of experiences, like, in Porto which is only 300 km from Lisbon. And the South of Lisbon it's totally different and if you go, for instance, to Sintra (a town where I live), it's unbelievable and beautiful with all its castles and a fort, it was Lord Byron's favorite place on Earth. So, I think, wine, poetry and Portugal in whole is a lot to discover right there."
The following Tastemaker publications will tell you about three favorite things of Eluveitie's frontman Christian Glanzmann, as well as about favorite rock and metal music of Sinoptik's trio.
Interviewed by Anastezia, Yuri Somov