​Animals As Leaders to perform this fall in Kyiv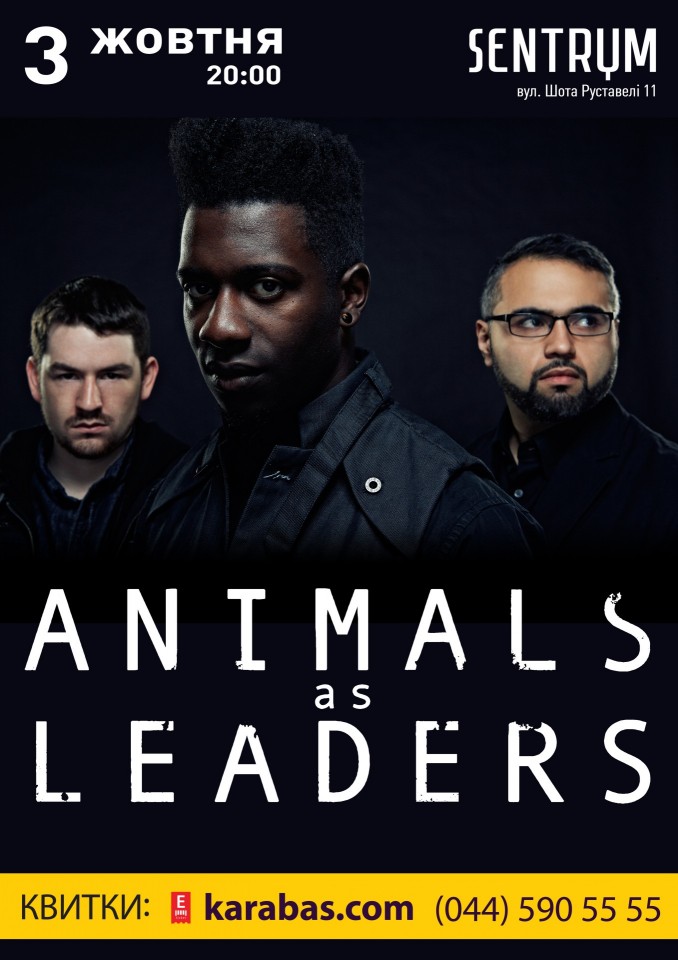 The American instrumental prog metal band will come back with a show to Ukraine.

The history of the American band Animals as Leaders is rather unusual. Before its founding, the guitarist Tosin Abasi played in metalcore band Reflux. The managers of Prosthetic Records, where were issued Reflux's album, impressed by the musician's skills and potential, proposed him to create a solo project. Two years later, it came out that way. The first self-titled album by the American rock band Animals as Leaders was released on the same label. All guitars and bass parties were recorded by Tosin, drums and computer effects by the band's new member Misha Mansoor.
The founder chose the band's name inspired by the American writer Daniel Quinn's novel "Ishmael". Tosin commented his choice, saying: "that we're all essentially animals".
Animals as Leaders distinguishes from the other experimental metal bands by its unusual technicality and solos, the tendency to progressive metal and instrumental jazz. That's why many critics consider Animals As Leaders as the most outstanding representatives, if not founders, of such style as djent.
For live performances, the band invited the guitarist Javier Reyes and the drummer Matt Halpern, who was soon replaced by Navene Koperweis. It allowed Animals As Leaders to give many successful shows during their tours in Europe and America. On October 3, the Ukrainian music fans will have the opportunity to listen to the band live at Kyiv's club Sentrum.
Start: October 3, 2016 at 20:00
Venue: Sentrum club, Shota Rustaveli str., 11
Links: VKontakte, Facebook