​AC/DC's drummer pleaded guilty to threatening to kill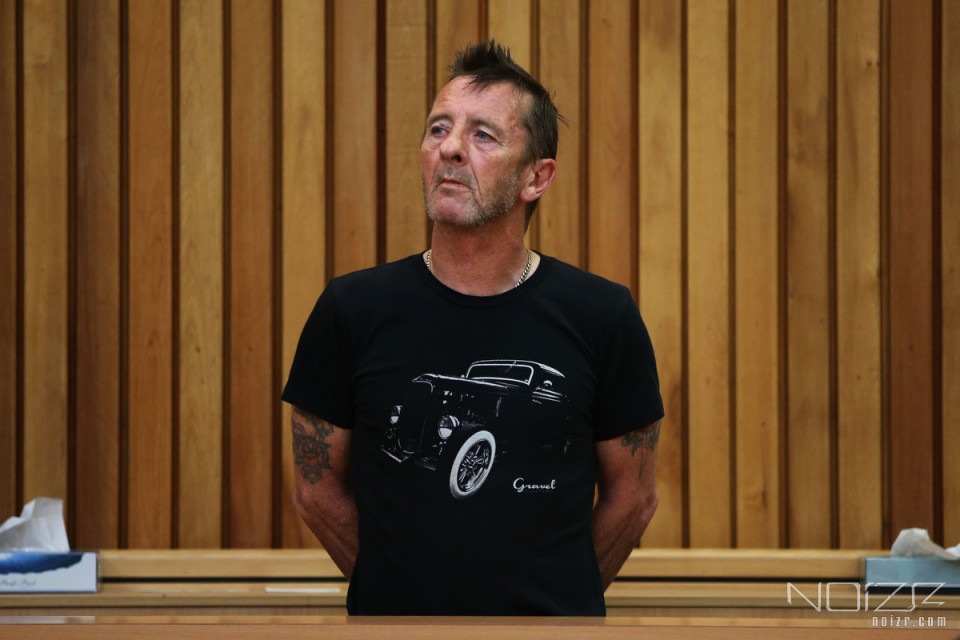 The Australian rock band AC/DC's drummer Phil Rudd pleaded guilty to one of the charges against him of threatening to murder and illegal possession of cannabis and methamphetamine. The second charge was withdrawn by Crown prosecutor Anna Pollett, according to the Australian online newspaper The Sydney Morning Herald.

On Tuesday, 60-year-old musician appeared in Tauranga District Court, where he confessed to the crime.
As it became known, earlier the musician, being in a rage because of the failure of a solo album, contacted with a colleague asking for his former contracted security guard, who had turned to personal assistant, to be "taken out". During this period, Phil Rudd fired several employees and for "taking out" one of his subordinates offered the associate $200,000, one of his cars, and a motorbike or a house.
The reason for the arrest and search of musician's house was his threating phone call to the victim
Phil Rudd was arrested in November last year at his home in Tauranga on suspicion of procuring the double murder. During the search, the police found drugs in his house. Later charges of planning the kill were dropped due to lack of evidence, but the court proceed with the musician's case because of death threats and illegal possession of drugs.
Now Judge Wolff remanded Rudd on bail until a sentencing on June 26.
Due to the happened AC/DC will go on tour in support of their new album "Rock Or Bust" with drummer Chris Slade. The European tour starts on May 5 in the Netherlands.