Abbath's new track "Winter Bane"
The black metal band Abbath unveiled a new track "Winter Bane", which will be released on the group's same-named debut album on January 22, 2016 via Season Of Mist. The album is available for pre-order on the label's website.

Earlier, Abbath has unleashed live videos for covers of "Nebular Ravens Winter" and "Warriors", as well as for its own song "Fenrir Hunts", which will appear on the band's upcoming album.

Season of Mist will also issue Abbath's 7-inch single "Count the Dead" on December 11. Besides the mentioned track, the upcoming release will include a cover for Judas Priest's song "Riding on the Wind".
"Abbath" tracklist:
To War
Winter Bane
Ashes of the Damned
Ocean of Wounds
Count the Dead
Fenrir Hunts
Root of the Mountain
Eternal
Bonus track:
Riding On The Wind
Nebular Ravens Winter
Abbath's European tour dates for 2016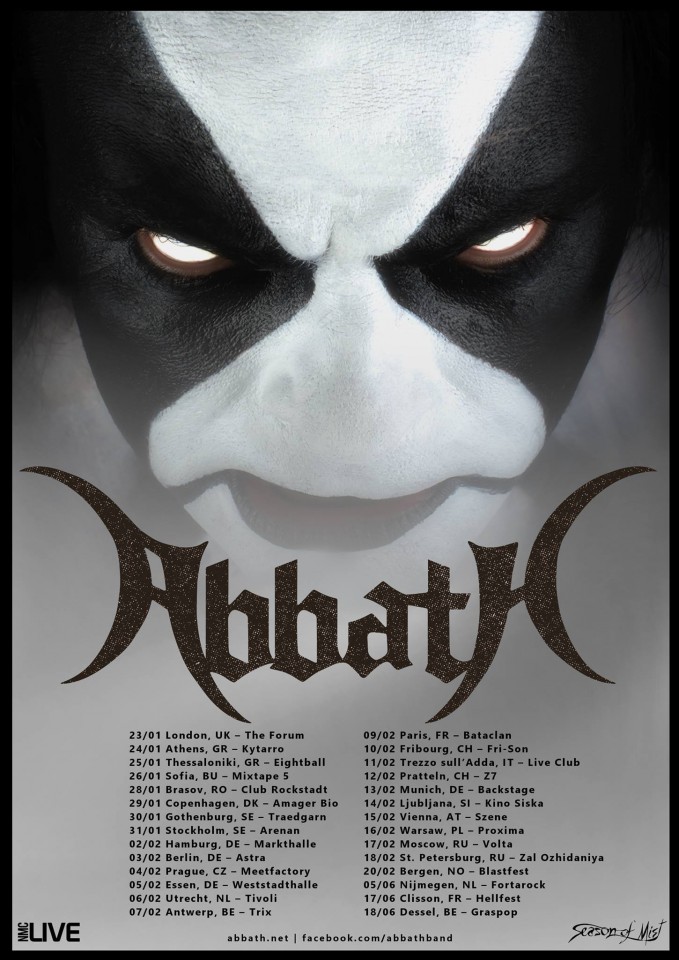 See also: