Immortal's frontman reports about band's split up and announces solo project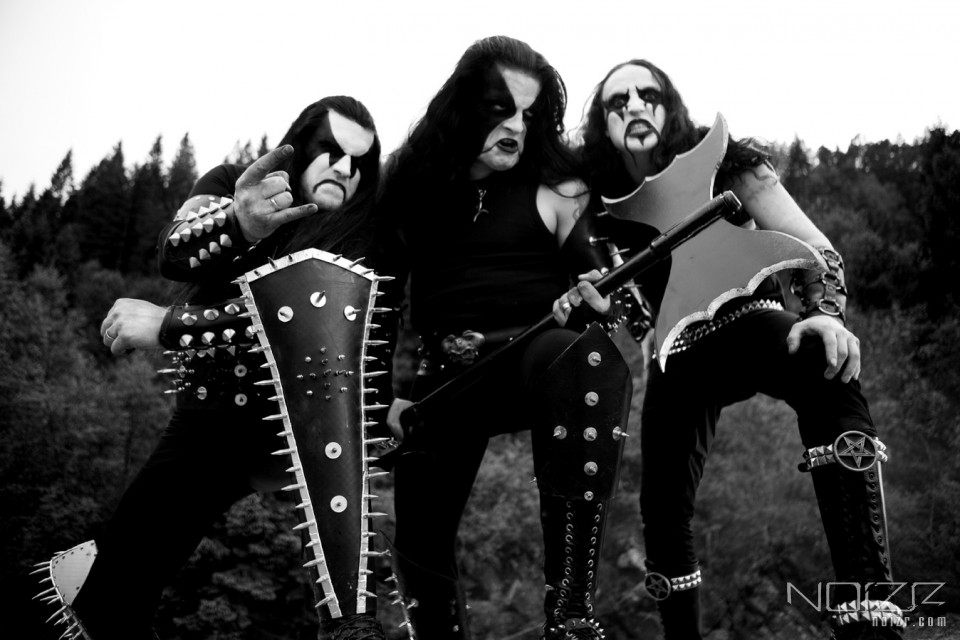 The Norwegian black metal band Immortal is over and it's leader Olve 'Abbath' Eikemo starts his solo project. This information has been given by the musician to Metal Hammer magazine in the following message:
Immortal's frontman and founding member has been writing and rehearsing fervently, with a deluge of new material ready to be recorded; unable to come to an agreement in order move forward with the other members of the band, he has formed a new line up. Whilst grateful and respectful for the contributions of Demonaz, Horgh and Apollyon, the time is now right for Abbath to present his art to the world and continue to evolve the legacy.
The next two years will see the release of a new album alongside select live performances – the first of these to be announced is The Forum in London on Friday 18th September. This will be Abbath's first time back on stage in the UK since triumphantly headlining Bloodstock Festival in 2011 alongside W.A.S.P and Motörhead. Following this, February 2016 will see a return to playing on home soil as the headliner for the prestigious Blastfest in Bergen – on top of a 100% Norwegian line up.

Abbath is a continued weaving of this artist's creative thread: new songs have been honed, ready to sit alongside classic Immortal material and rarely – if ever – played gems that will be unearthed from an epic catalogue spanning over two decades.

Using his own name is a natural step for Abbath, having become iconic and synonymous with the band that he co-founded in 1990. That's 25 years of powering face first into the northern wind; a milestone for any band, and rather than exploit it by dragging Immortal's name through the mud, Abbath will instead carry his own on his back.

The name of Immortal, for the time being, will rest; the essence, the power, the music – and Abbath – will not.
According to Metal Injection with reference to the Norwegian newspaper Dagbladet, last year Immortal's band members were embroiled in a lawsuit over the rights to the band's name and logo. In December, Abbath sent a letter to the Norwegian Industrial Property Office, in which he claimed his rights to Immortal.
He said that other members, the guitarist Harald 'Demonaz' Nævdal and the drummer Reidar 'Horgh' Horghagen, stopped paying for the rehearsal space and he perceived this act as them pulling out of the band. In addition, he argued that Demonaz not played guitar since he suffered an injury to his arm in 1997, and that Horghagen's role in the band has been limited to playing drums.
Demonaz and Horgh insisted in turn that Abbath's letter "contains incorrect information" and soon their lawyer would make an official statement. However, at the moment musicians and their representatives don't release new information about this case.