​Rotting Christ to perform in Kyiv on April 14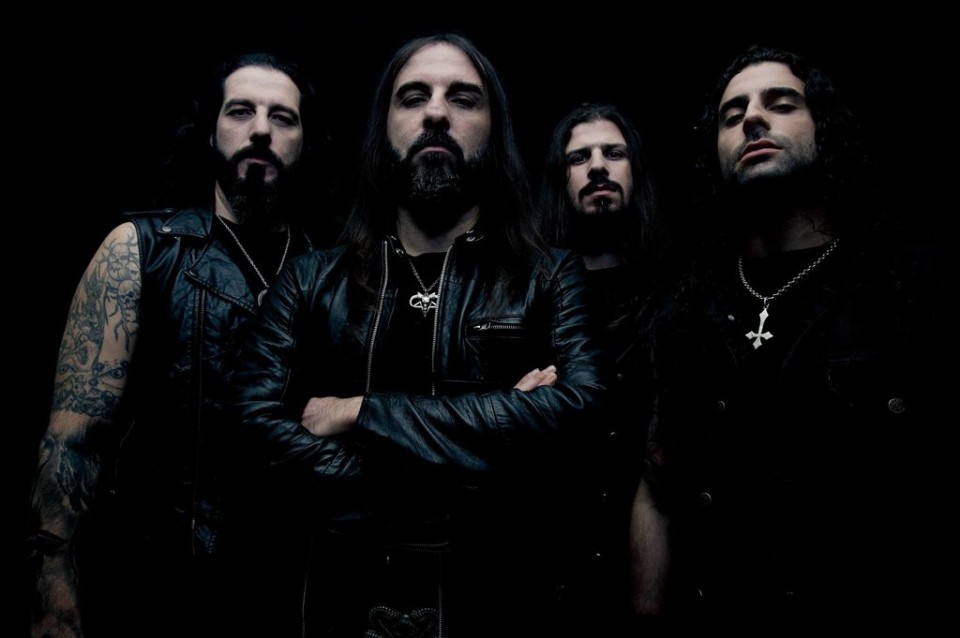 The cult Greek metal act Rotting Christ returns to Ukraine with a new highly acclaimed by critics album "Rituals"! The band's performance will take place on April 14 at the "Bingo" club in Kyiv, featuring White Ward (Ukraine) and MartYriuM (Malta) as supporting acts.

Below is the announcement from the organizers [translated from Ukrainian by Noizr Zine]:
"The great Rotting Christ are finally returning to Ukraine.

After the last performance in Kyiv, the band had a worldwide tour in support of its latest album "Rituals" and now it's ready to present its new and especially long set, prepared for Kyiv by the vocalist Sakis Tolis.

Rotting Christ is one of the few foreign groups that did not drop its tour in Ukraine in 2014, confirming its commitment to its fans and music.

For 30 years of existence, the band has released 12 albums, each of which does not look like the previous one. The demonic atmosphere of the lyrics, inspired by ancient mythology and rituals, together with high-speed guitar riffs, powerful vocals and a blast beat masterfully performed by Themis Tolis create a brand sound of Rotting Christ.

One of the most outstanding Ukrainian post/avant-garde black metal acts White Ward, which combines atmospheric black metal with elements of jazz, will perform at the event as a supporting act.

The third performing act of the concert is the Malta-based band

MartYriuM

, which promises a truly spectacular performance.

On April 14, 2018, the pillars of the World Dark Metal scene will turn the "Bingo" club into a place of darkness pilgrimage. The devils, the witches of the Lysa Hora will join us with ancient Greek deities, and you will see the legends and hear the famous hits of the band, including several premieres from the upcoming thirteenth album, which promises to be the darkest of all."
Tickets from 400-750 UAH are available here: https://concert.ua/uk/eventpage/rotting-christ
Event on Facebook.