​Ascending to heavenly delights. Review of Ascension's "Under Ether"
— 9/10
"Consolamentum" will forever rank as one of the best black metal debuts, in my opinion, sitting comfortably alongside the likes of Thorns self-titled and Ved Buens Ende "Written in Waters". It is an album that I continuously come back to and revel in its musicianship, phenomenal production, and composition.

"The Dead of the World" missed the mark slightly for me, it was good but didn't hold a candle to Ascension's debut. It lacked the nuance and keen eye that "Consolamentum" had in spades.
When I saw that Ascension were releasing a new album earlier this year I was excited, particularly to see what direction they would go in. "Under Ether" has exceeded my expectations and then some, it is the pinnacle of Ascension's work thus far.
The most striking thing initially is the production it sounds dark, really dark, on par with bands that inhabit the black/death metal realm like Aosoth, Arkhon Infaustus, and Mortuus. It's claustrophobic, dense and fits the album perfectly.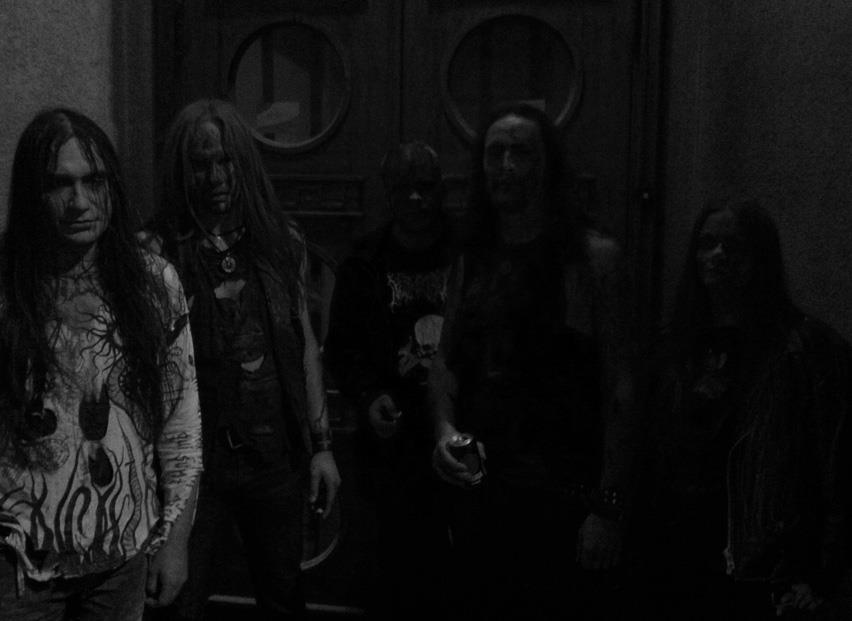 There is a return to the feel of "Consolamentum"; its varied approach that tends towards more progressive elements at time are sublime. The songwriting on this album truly is a showcase of what I have known this band to be capable of since their first EP and their debut album — everything is perfect. The drumming is all encompassing from tasteful restraint to all-out aggression, the interplay between instruments allowing each element to breathe shows true wisdom in the creative process and finally the lead work that tastefully polishes the songs off.
This album is such a welcome breath of life compared to most of the black metal records I've reviewed recently (excluding Blaze of Perdition), it's progressive, intense, balanced, aggressive and introspective — highly recommended listening. It made me stop what I was doing and pay attention, and as soon as it was over I had to play it again.
Reviewed by Dan