Video: how 3D-printed guitar sounds like
The designer Francesco Orru modeled and 3D printed the electric guitar. The musical instrument named Lovecraft in honor of the American writer Howard Phillips Lovecraft, who was the creator of The Cthulhu Mythos. Orru said that he was inspired by Lovecraft's book "Necronomicon" in particular.

The guitar creation took about 100 hours. The designer had printed eight separate parts, which later were assembled in one instrument. Some elements, such as bridge, neck, strings, pickups and others, he bought on the Internet.
Lovecraft is the second musical instrument by Francesco Orru. Earlier, the designer has created an electric guitar, inspired by the artist Hans Giger. Its photo can be seen at the bottom of the article.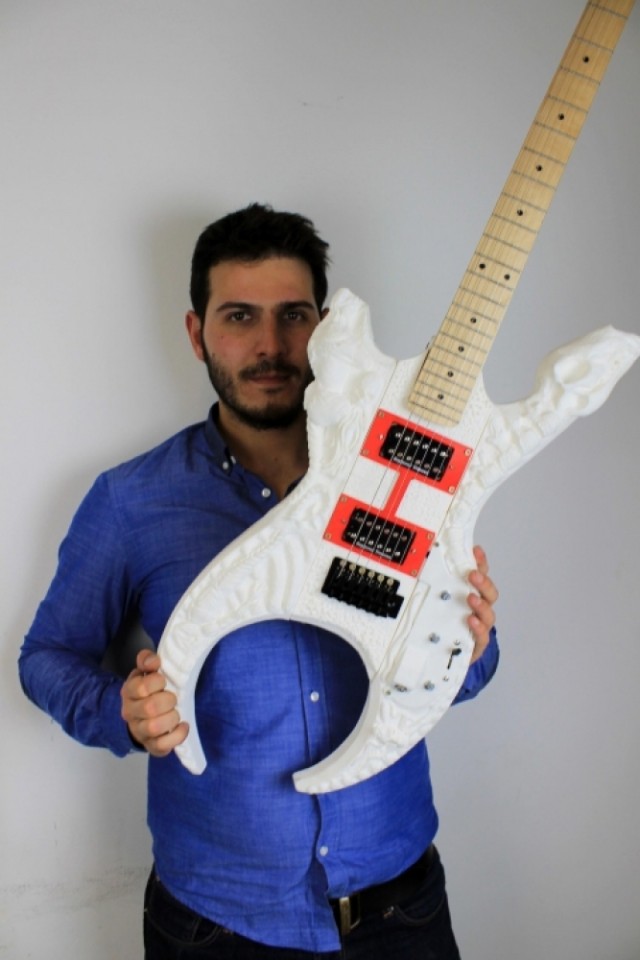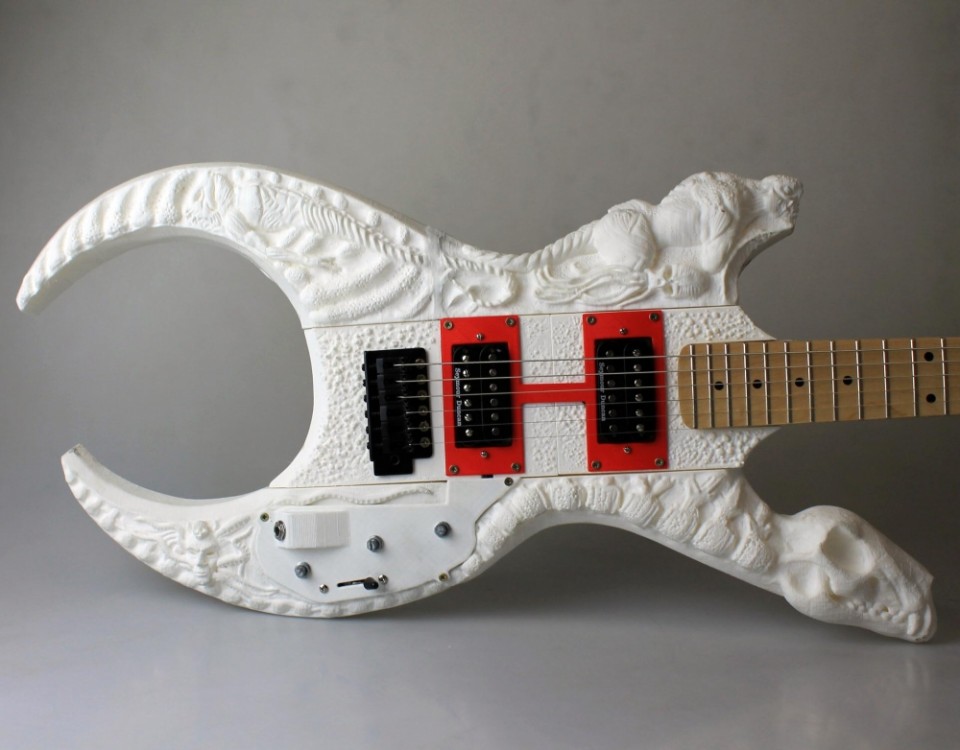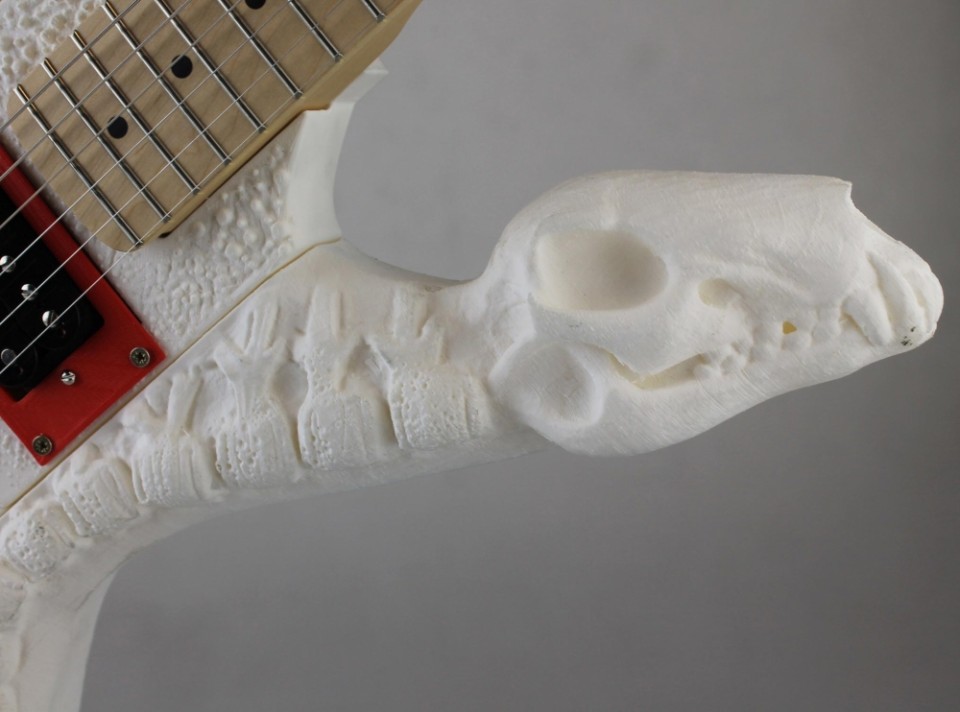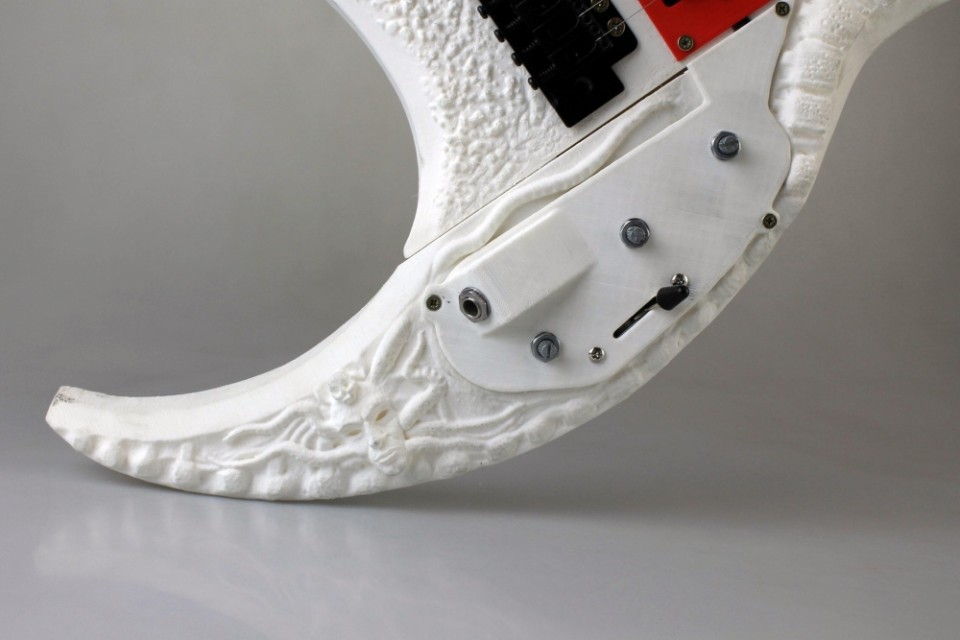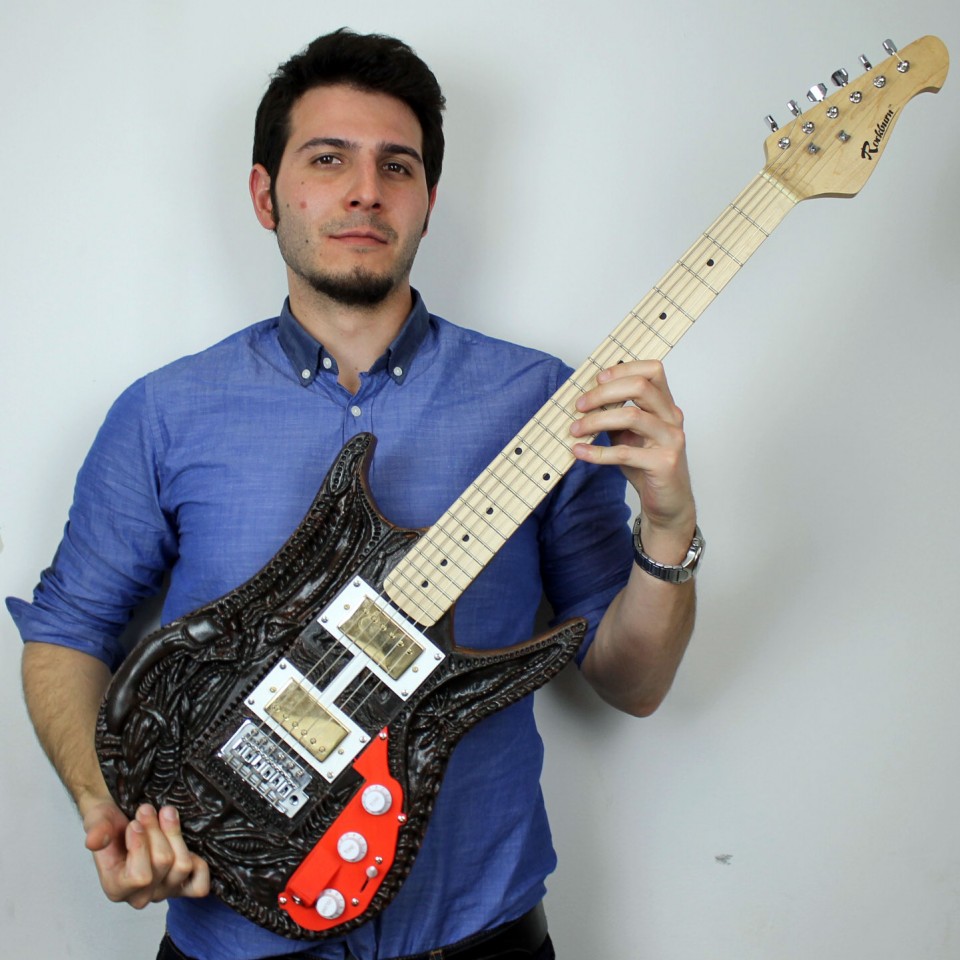 Photo: myminifactory.com