The world's first Hi-Fi streaming service TIDAL relaunched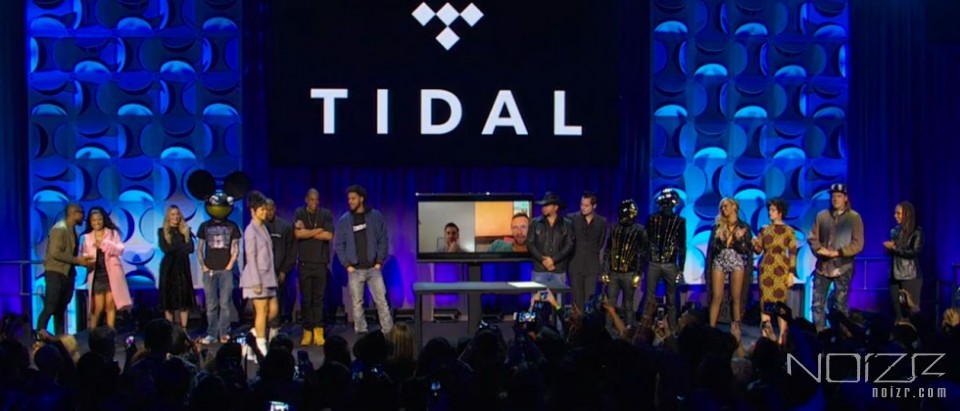 For some of us, it may be the loudest news of the March, or even 2015: lossless streaming service (FLAC/ALAC 44.1kHz/16 bit 1411 kbps) becomes available worldwide soon, including tidy catalogue, millions of tracks and Curated Editorial provided by experienced music journalists and industry experts. It also has updated mobile apps and according to latest news is expanding it's availability over the world rapidly.
Well, our zine is more about extreme and underground music, so should mention that if you listen to Black/Death/Thrash metal most of the time, or more extreme sub-genres — it's won't fit your needs at the moment or the nearest future. As we checked it few months ago, some releases aren't available there even from major labels, even pretty old (but great) which looks a bit weird.
In some cases it was great for discovering some new or unknown yet music. Curated Editorial was really good and helpful, it's definitely not like auto-generated playlists by tags/genres/popularity. Here you may find some real gems, sometimes unexpectedly unknown or a good reminder of good stuff to listen to right now/today.
At the moment, you may check the video on the main page via link below — well known musicians (even between metalheads) can make you curious about the service and it's future (mostly, closer to the end).
Hopefully, there's a future for a high-quality music streaming for all of us as well. Surely, it won't replace vinyls or digipaks for some, but at least it will make much easier good listening over all our devices, and no need to keep everything in personal libraries for ones who care about sound quality and feel the difference.
Tidal is free for the first month, then there are two types of subscriptions:
Premium — costs $ 9.99 per month and offers the usual sound quality. Same as in other streaming services, such as Google Music.
HiFi — this type of subscription allows you to listen to music in FLAC. Its cost — $ 19.99 per month.
Briefly about Tidal Hi-Fi

Pros:
listening to and downloading music in FLAC (over 25 million tracks);
access to more than 70,000 video clips;
available for devices on Android, iOS and Windows Phone;
Cons:
the subscription price;
not available inUkraine and other countries;
small selection of heavy music.