Clutch announces North American tour with Mastodon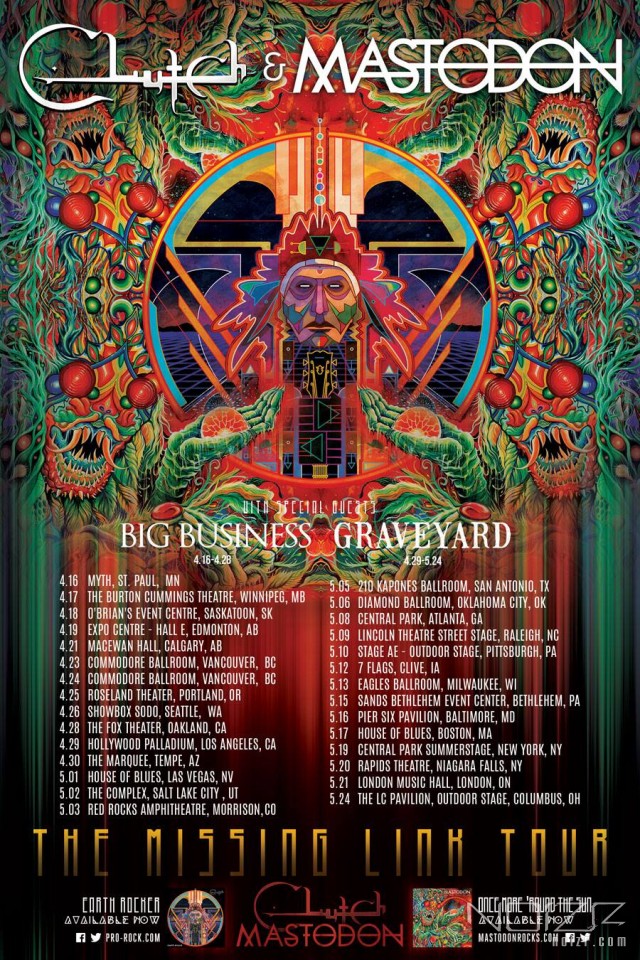 The band Clutch announced tNorth American "The Missing Link Tour" with Mastodon in the spring of this year.

It is reported that tickets for both concerts in Vancouver, in Portland and London, Ontario, were sold out. Follow the link below to order tickets for the bands' others shows.