​"The Middle Ages begin now": Ghost reveal Papa Emeritus Zero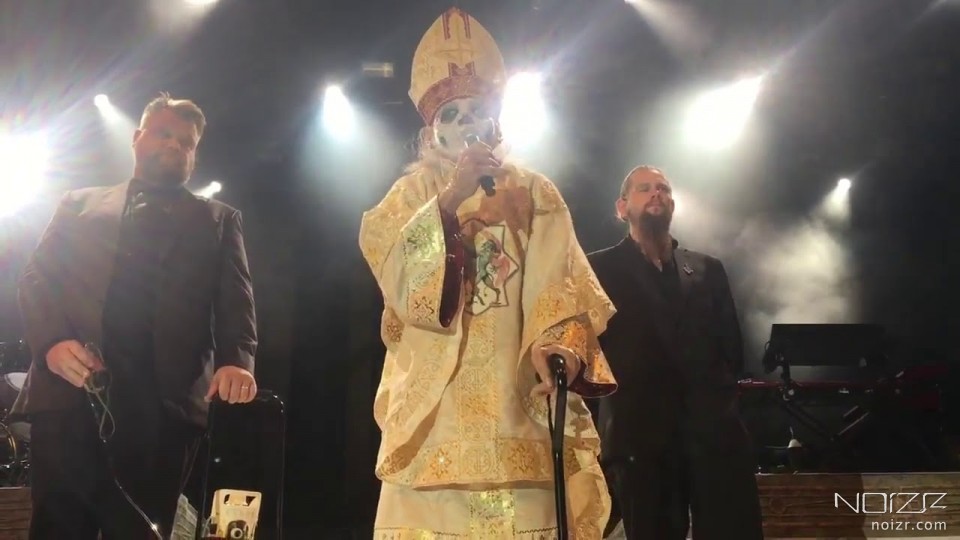 The Swedish occult band Ghost finished the tour in support of 2015's "Meliora" LP and "Popestar" EP, having played its last concert in Gothenburg last Saturday, on September 30.

During the performance of the set's final song "Monstrance Clock", the frontman of the band Papa Emeritus III was forcefully taken backstage by two unknown people. A short time later, an elderly person wearing Papa-like attire came on stage and then addressed the crowd in Italian [watch the video below]:
"I am Papa Emeritus Zero. The party is over and now a new era begins. The Middle Ages begin now."
Papa Emeritus is the image played by Ghost's leader, singer, and musician Tobias Forge, who this summer revealed his identity at the Swedish radio show "Sommar i P1". Before the release of each album, the band announces its "new" frontman.
It's reported that the last four months Forge has spent working on the 4th upcoming Ghost's record, which release is tentatively scheduled for April 2018.
He told Metal Wani earlier in the year that the disc would be "darker" than "Meliora", "because it's thematically set in a darker setting. 'Meliora' was supposed to reflect some sort of utopia/dystopia in the modern society, whereas this new one is gonna be a little bit more apocalyptic, a little bit more back to the medieval times, which, obviously, is associated with darkness."
Read also: