System Of A Down: live videos from show in Armenia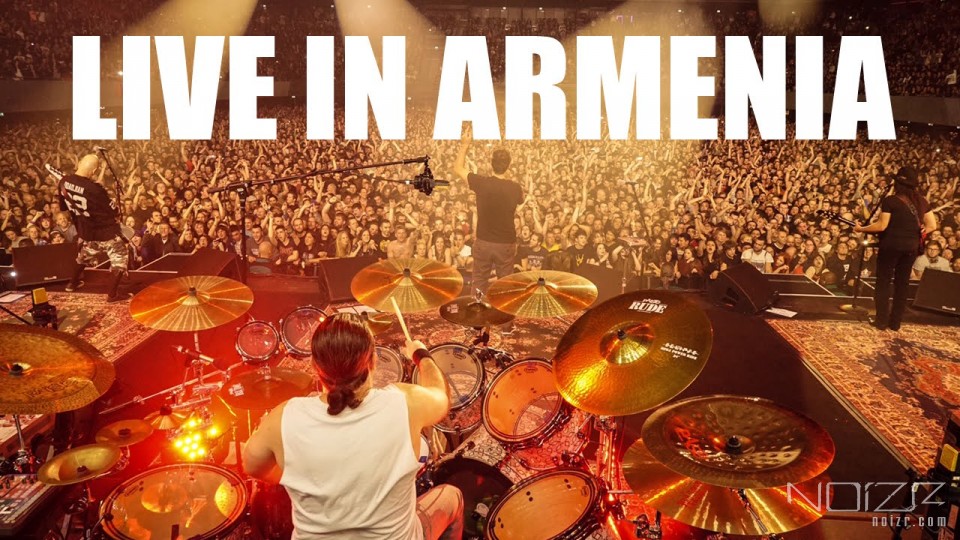 System Of A Down have played a free show, dedicated to the 100th anniversary of the Armenian Genocide in the Ottoman Empire. The band's first-ever performance in Armenia was held as a part of "Wake Up The Souls Tour" and took place in Yerevan's Republic Square on April 23.

Before the beginning of the tour System of a Down have also set up an interactive map on their website, allowing fans to learn about how different parts of the world have reacted to the genocide, including which countries have officially recognized it. Elsewhere, they host a call to action motivating fans to ask the Turkish president and parliament for recognition.
"Part of it is bringing attention to the fact that genocides are still happening, whether you use the word 'genocide,' 'holocaust' or 'humanitarian catastrophe,'" — the vocalist Serj Tankian says: "None of that is changing. We want to be part of that change. We want the recognition of the first genocide of the 20th century to be a renewal of confidence that humanity can stop killing itself." He chuckles. "I say that, laughing, because obviously it's ridiculous."
Set list:
Holy Mountains
Jet Pilot
Suite-Pee
Prison Song
U-Fig
Aerials
Soldier Side — Intro
B.Y.O.B.
I-E-A-I-A-I-O
Radio/Video
Bubbles
CUBErt
Hypnotize
Dreaming
Needles
Deer Dance
P.L.U.C.K.
Sartarabad
Psycho
Chop Suey!
Lonely Day
Question!
Bounce
Kill Rock 'n Roll
Marmalade
Lost in Hollywood
Spiders
Mr. Jack
Science
Chic 'N' Stu
ATWA
War?
Arto
Cigaro
Roulette
Toxicity
Sugar