​Slayer's new song "Cast The First Stone" is available for free download
The American thrash metal band Slayer shared its brand new track "Cast The First Stone" from the upcoming eleventh album "Repentless". You can download the song for free on SoundCloud.

"Repentless" comes out on September 11 via Nuclear Blast Records. In anticipation of the release, the band unleashed for the record title song. Soon, the group will unveil the music video for the single "Repentless", which was filmed at the women's prison in East Los Angeles together with the iconic actors from the world of horror and trash movies, such as Danny Trejo ("Machete"), Tony Moran ("Halloween") and Derek Mears ("Friday the 13th"). Below you can see the photo with Trejo and Slayer's musicians.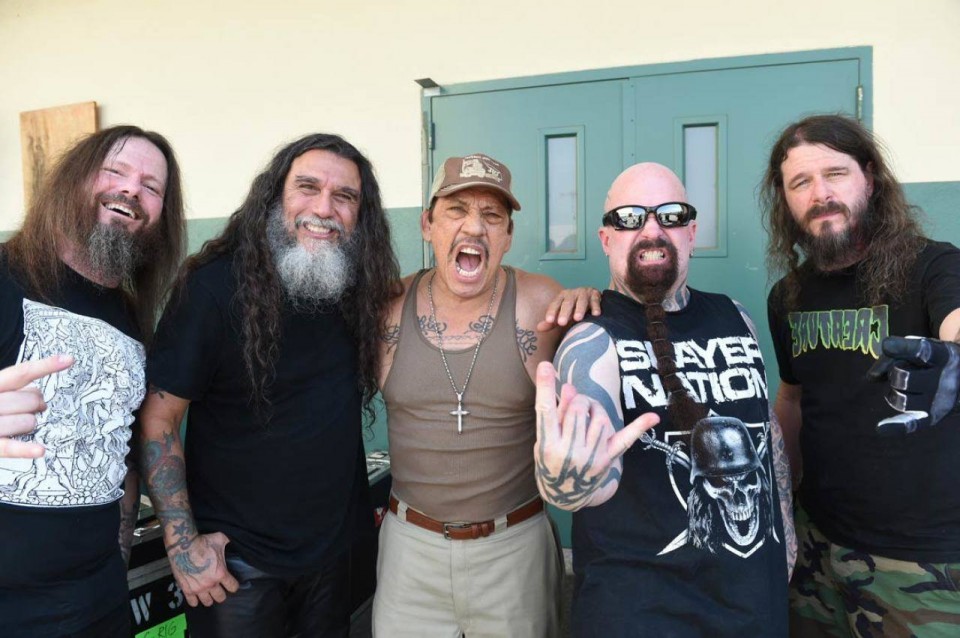 This October, Slayer goes on the European tour with bands Anthrax and Kvelertak. In April, the band released in a limited edition single "When The Stillness Comes" in the Record Store Day.
At the end of 2015 — early 2016, there will be a premiere of the rock'n'roll concert film "Gutterdämmerung", which will feature Slayer's singer and bassist Tom Araya.

Main photo: facebook.com/slayer