Satyricon: video "Die By My Hand" from upcoming "Live at the Opera" and tour dates
Norwegian black metal band Satyricon have released the video "Die By My Hand" from the live upcoming album "Live at the Opera". The release is scheduled for April 2015 on CD and DVD. Also the band is going on a European tour in this month .
"Live at the Opera" was recorded at tha band's show on the 8th September, 2013 in Norway's "Den Norske Opera & Ballett" and was timed to coincide with the eighth studio album "Satyricon" release. The concert was held with 55-strong Norwegian National Opera Chorus and Norwegian rock band Madrugada's musician, Sivert Hayama, whose vocals can be heard in the song "Phoenix".
It is reported that the live album will be released in several editions with exclusive artwork and packaging. The release of "Live at the Opera" will be combined with European tour "The Dawn Of A New Age", which dates can be found below.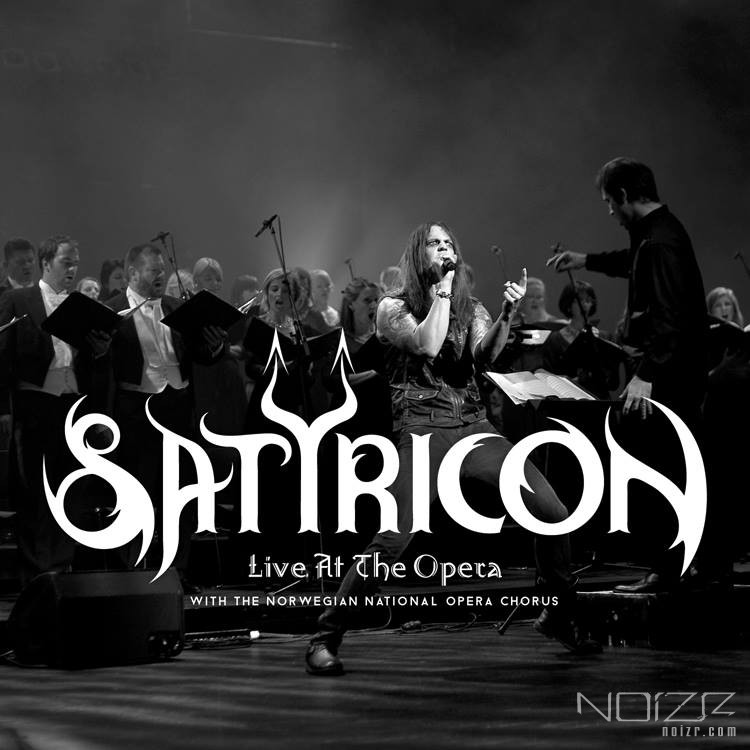 Setlist Live at the Opera":
Voice of Shadows
Now, Diabolical
Repined Bastard Nation
Our World, It Rumbles Tonight
Nocturnal Flare
Die by My Hand
Tro og Kraft (Female Choir Only)
Phoenix (Choir Intro and Sivert Høyem Lead Vocals)
Den Siste
The Infinity of Time and Space (Choir Intro)
To the Mountains (Male Choir Only, Choir Outro)
Encore:
The Pentagram Burns (Choir Intro)
Mother North (Female Choir Only)
Encore 2:
K.I.N.G.