​Rockers Clutch to release new album this October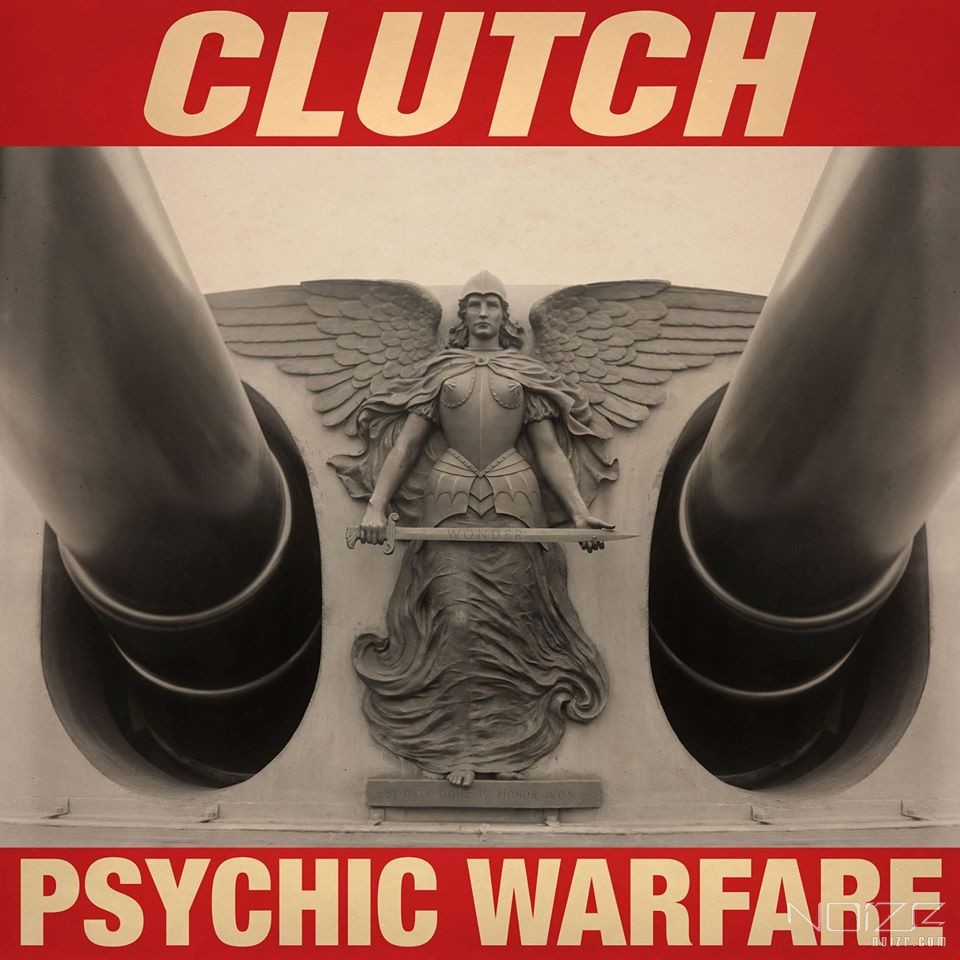 The American rockers Clutch announced their new album "Psychic Warfare" release date. The record comes out on October 2 via the musicians own label Weathermaker Music.

"The title "Psychic Warfare" is taken from the track "X-Ray Visions", — states singer Neil Fallon: "It's a tale about an unnamed protagonist who is forced to seek refuge in a flop house motel. He is hiding from several nefarious psychic forces, the worst of which is his own sleep deprived paranoia."
"Psychic Warfare" was produced by Machine, who worked on Clutch's "Earth Rocker", as well as on Lamb Of God's albums "Ashes Of The Wake" and "Sacrament". The cover artwork was created by photographer Dan Winters.
Clutch's previous full-length 2013's album "Earth Rocker" was awarded "Album of the Year" by Metal Hammer and garnered a Top 10 spot on Rolling Stone's "Top 20 Metal Albums of the Year". Last summer, the band released "Earth Rocker" triple deluxe edition.

Tracklist:
The Affidavit
X-Ray Visions
Firebirds
A Quick Death in Texas
Sucker For The Witch
Your Love is Incarceration
Doom Saloon
Our Lady of Electric Light
Noble Savage
Behold the Colossus
Decapitation Blues
Son Of Virginia
Clutch tour dates in support of the album "Psychic Warfare"

USA:
August 15 — Richmond, VA @ GWAR BQ at Hadad's Lake
September 4 — Las Vegas, NV @ The Joint at Hard Rock Hotel & Casino Las Vegas
September 19 — Baltimore, MD @ The Shindig Festival at Carroll Park
September 20 — Clark Park, NJ @ Oak Ridge Park
October 24 — Sacramento, CA @ After Shock Festival, Gibson Ranch Park
October 25 — San Bernardino, CA @ Knotfest at the San Manuel Ampitheater
October 31 — New Orleans, LA @ Voodoo Festival at City Park
Europe:
November 20 — Ireland, Dublin @ Olympia
November 21 — United Kingdom, Belfast @ Limelight
November 23 — United Kingdom, Glasgow @ O2 Academy Glasgow
November 24 — United Kingdom, Nottingham @ Rock City Nottingham
November 25 — United Kingdom, Bristol @ Carling Academy Bristol
November 27 — France, Paris @ Le Trabendo
November 28 — Germany, Cologne @ Essigfabrik
November 29 — Germany, Hamburg @ Markthalle Hamburg
December 1 — Denmark, Aarhus @ Voxhall
December 2 — Sweden, Gothenburg @ Tragarn
December 3 — Sweden, Stockholm @ Debaser Medis
December 4 — Denmark, Copenhagen @ Store Vega
December 5 — Germany, Berlin @ Astra
December 6 — Germany, Frankfurt @ Batschkapp
December 8 — The Netherlands, Amsterdam @ Paradiso Grote Zaal
December 10 — United Kingdom, Manchester @ The Ritz
December 11 — United Kingdom, Wolverhampton @ Wulfrun Hall
December 12 — United Kingdom, London @ O2 Shepherds Bush Empire