​Merry Christless, feat. Hellhammer, Furia, Bölzer, to be held on December 15 in Warsaw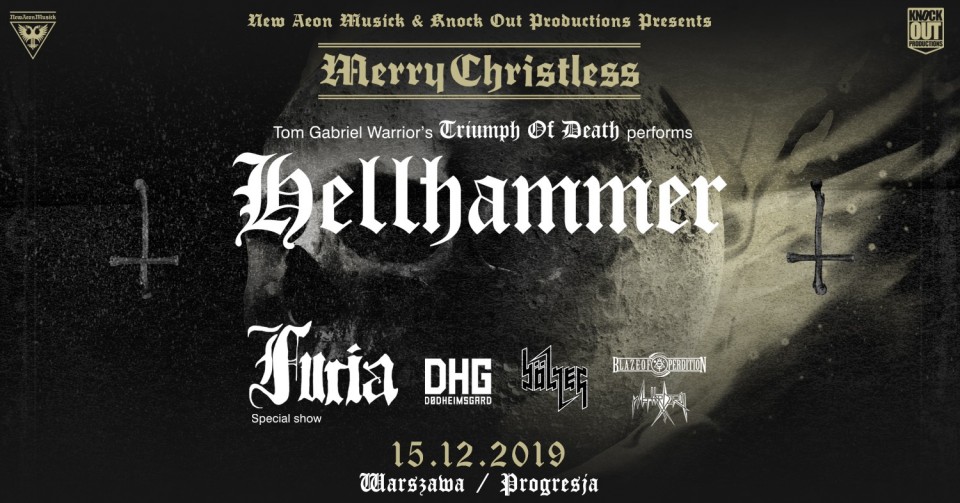 Merry Christless, an annual event of extreme metal music which features the iconic bands of the underground scene, is to be held on December 15, 2019.

This year's gig will feature Furia, Dodheimsgard, Bölzer, Blaze of Perdition as performing acts as well as Hellhammer, the band of legendary Thomas Fisher.
Tickets from 110 to 130 PLN (about 25-30 euros) can already be ordered here.
Event on Facebook.
In previous years — in 2018 and 2017 — Merry Christless events featured such bands as Behemoth, Master's Hammer, Batushka, Mgła, Witchmaster, etc.