​Confess leader sentenced to more than 12 years imprisonment for playing metal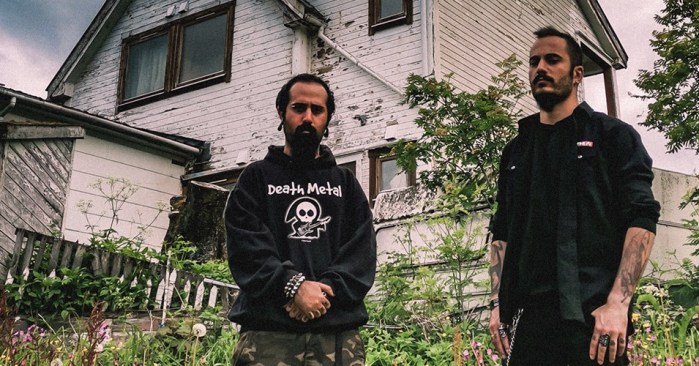 Revolutionary Tribunal of Tehran sentenced two Iranian metallers from a band Confess to 12.5 years and 6 years in prison. For playing metal music, Confess' frontman Nikan Khosravi has also been sentenced to 74 lashes.

In 2015, the world media spread information about Confess' members Nikan Khosravi and Arash Ilkhani, who were arrested by local authorities due to the fact that they're playing "satanic" music with anarchist texts, own independent label and communicate with foreign radio stations. Musicians were threatened with imprisonment from 6 months to 6 years or, in the worst case, with the death penalty for blasphemy.
After being released from prison Evin on bail of $30,000, while awaiting a sentence, Khosravi and Ilhani fled to Turkey, filed an appeal against the charges against them, but the court of Tehran rejected the petition. Later, the musicians were eventually granted asylum in Norway, where the duo resides today.
In the end, General Judiciary of the Province of Tehran sentenced Khosravi to 12 and a half years in prison and 74 lashes — the last one "for allegedly disturbing public opinion through the production of music containing anti-regime lyrics and insulting content and for participating in interviews with the opposition media". Ilkhani is reported to have his initial sentence of six years reduced to two years.
In response to the sentencing, Confess have released the new song "Evin", named after the prison where the musicians were held after their 2015 arrest.
Read also:
Interview with Al-Namrood – an anti-religious black metal band from Saudi Arabia
Suspect in murder of The Exploited fan arrested
Stagehand dies after Avenged Sevenfold show in Germany
Someone broke girl's jaw at Code Orange's show
Russian punk was arrested because of music in his social network