​Immortal completes work on upcoming album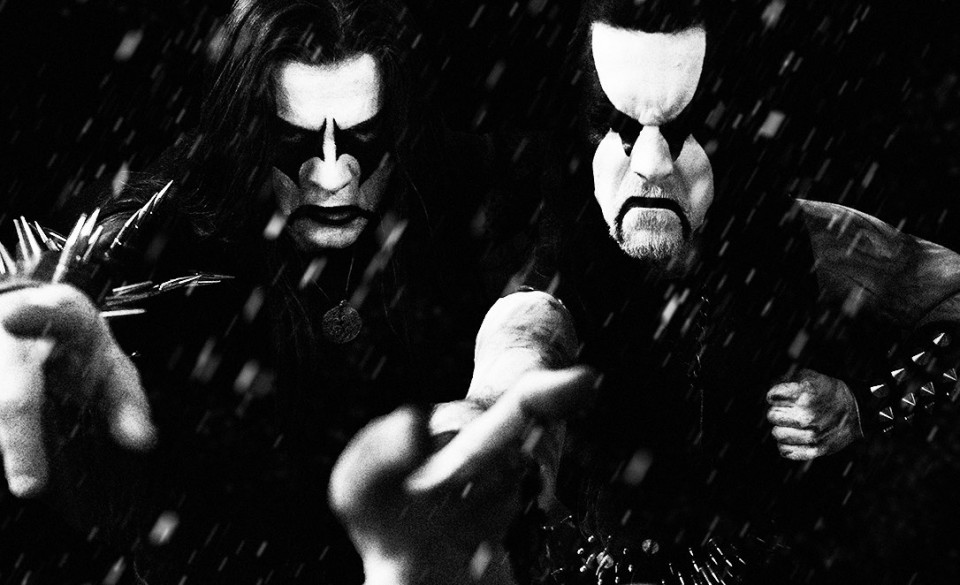 The Norwegian black metal act Immortal has announced that the recording and mastering of the upcoming 9th album has been completed. The production and mixing of the 8-track record are reported to have been done by Peter Tägtgren (Pain, Hypocrisy, Lindemann), who has previously produced the band's LPs "At The Heart of Winter", "Damned In Black", "Sons Of Northern Darkness", and "All Shall Fall".

The guitarist Harald 'Demonaz' Nævdal and drummer Reidar 'Horgh' Horghagen, who in 2016 accused Immortal's former member Olve 'Abbath' Eikemo of appropriation the band's songs, commented on the upcoming album as follows:
"We have put a massive amount of energy into this, and wanted to deliver our absolutely best.It has been a pleasure to finish the studio process and most of all being stoked about the final result. Peter Tägtgren has done an outstanding job in producing and mixing it. We now look forward to have it released, and are excited to share our 9th full length with you all."
Immortal's new record, which title is not yet announced, was recorded by Demonaz (vocals, guitars) and Horgh (drums), featuring Peter Tägtgren, who performed as a session bass player.
Read also: Peter Tägtgren on Pain, Lindemann, Hypocrisy, and work at studio (Interview)
The LP will include 8 tracks: "Northern Chaos Gods", "Into Battle Ride", "Gates To Blashyrkh", "Grim And Dark", "Called To Ice", "Where Mountains Rise", "Blacker Of Worlds", and "Mighty Ravendark". The album will come out via Nuclear Blast Records in 2018, and its exact release date will be announced later.
Read also: Outside Blashyrkh. Review for Abbath's debut album