Full videos of Kreator and Down performances at Resurrection Fest 2014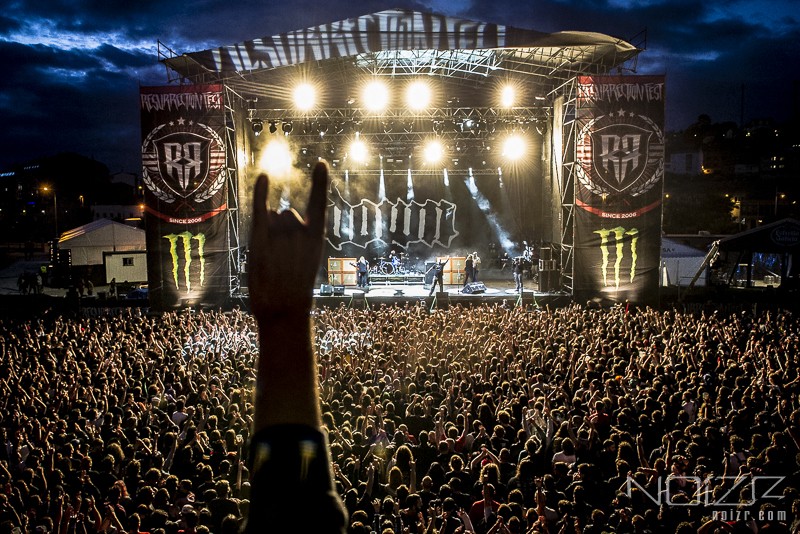 The organizers posted the full videos, filmed during Kreator's and Down's shows at the Spanish Resurrection Fest in 2014.

This summer the festival will be held from 16 to 18 July in Viveiro, Spain. Motörhead, Behemoth, Cannibal Corpse, In Flames, Dark Funeral and others have already confirmed their participation in the event.
Kreator's setlist:
00:19 — Mars Mantra (Intro)
01:36 — Phantom Antichrist
06:10 — From Flood Into Fire
13:42 — Coma of Souls (Intro)
14:30 — Endless Pain
17:35 — Pleasure to Kill
21:57 — Hordes of Chaos
27:30 — Phobia
33:10 — Enemy of God
39:04 — Civilization Collapse
43:23 — The Patriarch (Intro)
44:05 — Violent Revolution
52:45 — Flag of Hate
55:27 — Tormentor
Down's setlist:
00:31 — Eyes of the South
07:17 — We Knew Him Well
12:04 — Hogshead/Dogshead
16:40 — Witchtripper
22:00 — Lifer
26:40 — Lysergik Funeral Procession
31:32 — Hail the Leaf
37:59 — Conjure
47:00 — Stone the Crow
53:15 — Bury Me in Smoke
Watch more videos from the event:
Video of Gojira performance at Resurrection Fest 2014 [Full show]
Resurrection Fest 2014: Red Fang, Sick Of It All, NOFX and Gallows live videos [Full show]
Resurrection Fest 2014: Video from Gojira, Down, Kreator, Testament and others performances