Resurrection Fest 2014: Red Fang, Sick Of It All, NOFX and Gallows live videos [Full show]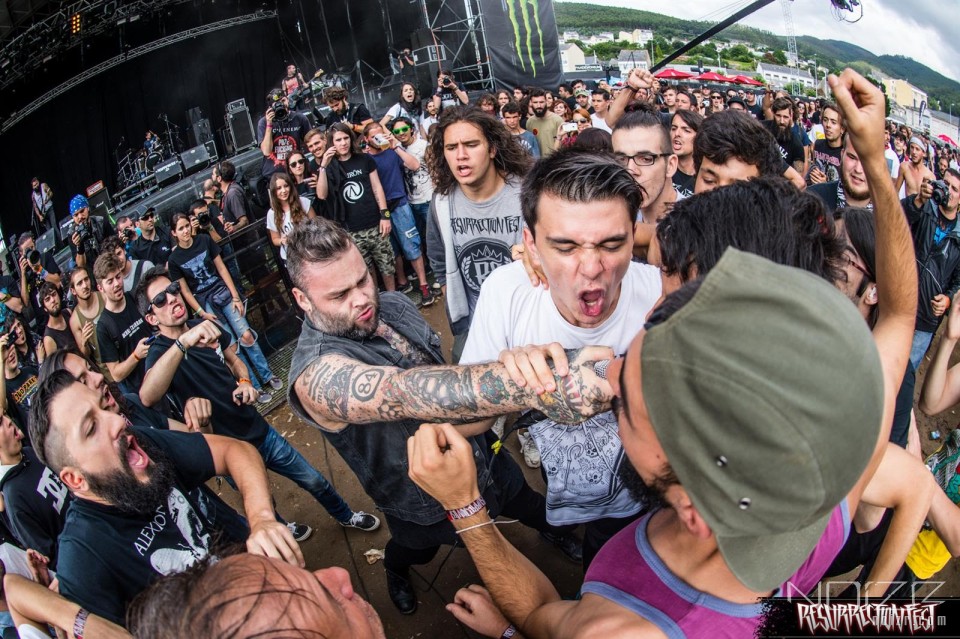 Resurrection Fest is a heavy music festival, which is held annually in late July/early August in Viveiro, Spain. Last year stoner metallers Red Fang, hardcore band Sick Of It All, punks NOFX and Gallows performed at event and the full live videos from their shows you can see below.
This year, the Resurrection Fest will be held from 16 to 18 July. Motörhead, In Flames, Heaven Shall Burn, Behemoth, Terror and Nuclear Assault have confirmed their participation in the event.
Set list:
DOEN
Throw Up
Malverde
Crows in Swine
Blood Like Cream
Into the Eye
Wires
Dirt Wizard
No Hope
Prehistoric Dog
Set list:

60%
Dinosaurs Will Die
Murder The Government
The Brews
72 Hookers
Eat The Meek
Seeing Double At The Triple Rock
Leave It Alone
Champs Elysées (Joe Dassin cover)
I Believe In Goddess
Linoleum
Radio (Rancid cover)
Franco Un-American
We Called It America
The Shortest Pier (Tony Sly cover)
Perfect Government (Mark Curry cover)
What Now, Herb? (Herb Alpert cover)
Stickin' In My Eye
Bob
Bottle To The Ground
Kill All The White Man
Set list:

Death Or Jail
Clobberin' Time
Uprising Nation
Injustice System
Good Lookin' Out
World Full of Hate
Busted
Take the Night Off
Road Less Traveled
My Life
Us vs. Them
Let Go
Scratch the Surface
The Divide
Just Look Around
Sanctuary
Disconnect Your Flesh
Friends Like You
Machete
Step Down
Set list:

Last June
Outsider Art
Misery
Mondo Chaos
Wristslitter
Austere
Chains
Cult of Mary
True Colours
In The Belly Of a Shark
Cross Of Lorraine
Orchestra of Wolves