​Cannibal Corpse announce European tour dates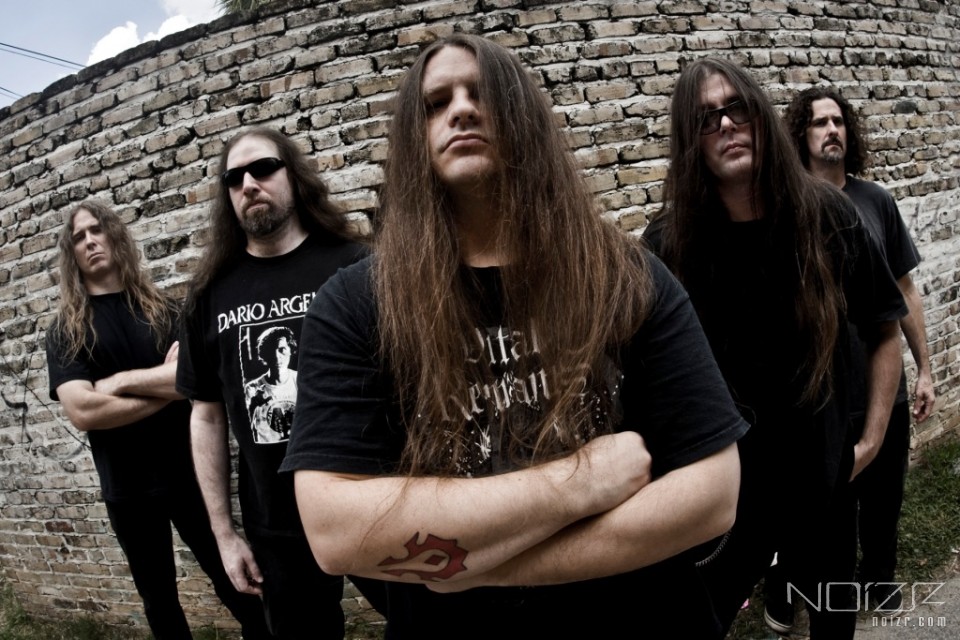 The American death metallers Cannibal Corpse announced European tour, which will last from June 12 to August 15. The band's latest full-length album "A Skeletal Domain" was released in 2014.

Buy tickets for any concert of the tour by following the link at the bottom of the page.
June 12 — Norway, Kristainsand @ KICK
June 13 — Norway, Stavanger @ FOLKEN
June 14 — Norway, Bergen @ HULEN
June 15 — Norway, Drammen @ UNION SCENE
June 16 — Norway, Trondheim @ BLAEST
June 18 — Denmark, Copenhagen @ COPENHELL
June 19 — Belgium, Dessel @ GRASPOP
June 20 — France, Rouen @ 106
June 21 — France Clission @ HELLFEST
July 10 — Paris, France @ LE PETIT BAIN
July 11 — France, Marseille @ LE MOULIN
July 12 — Palma de Mallorca @ ES GREMI
July 13 — Spain, Valencia @ ROCK CITY
July 14 — Spain, Malga @ TRINCHERA
July 15 — Portugal, Lisbon @ PARADISE GARAGE
July 16 — Spain, Vivero @ RESURRECTION FEST
July 17 — Spain, Bilbao @ SANTANA 27
July 18 — France, Albi @ XTREME FEST
July 19 — Italy, Milan @ MAGNOLIA
July 20 — Italy, Bologna @ ZR
July 21 — Slovenia, Tolmin @ METALDAYS
July 22 — Hungary, Budapest @ CLUB 202
July 24 — Romania, Bucharest @ ARENELE ROMANE
July 25 — Bulgaria, Sofia @ MIXTAPE 5 CLUB
July 26 — Greece, Thessaloniki @ PRINCIPAL CLUB
July 27 — Greece, Athens @ FUZZ CLUB
July 29 — Serbia, Belgrade @ DOM OMALDINE
July 30 — Austria, Vienna @ SZENE
July 31 — Poland, Wroclaw @ ALIBI
August 1 — Germany, Wacken @ WACKEN OPEN AIR
August 2 — Sweden, Malmo @ KULTURBALOGET
August 3 — Germany, Berlin @ POSTBAHNHOF
August 4 — Germany, Munster @ SPUTNIKHALLE
August 6 — Czech Republic, Jaroměř @ BRUTAL ASSAULT FEST
August 7 — Germany, Schlotheim @ PARTY SAN OPEN AIR
August 8 — The Netherlands, Leeuwarden @ INTO THE GRAVE
August 9 — United Kingdom, Walton-on-Trent @ BLOODSTOCK OPEN AIR
August 10 — Netherlands, Rotterdam @ BAROEG
August 11 — Germany, Trier @ EX-HAUS
August 12 — Switzerland, Luzern @ SCHUUR
August 13 — Germany, Cologne @ WERKSTATT
August 14 — Austria, Salzburg @ ROCKHOUSE
August 15 — Germany, Dinkelsbühl @ SUMMER Breze