Apple Music: new streaming service announced at WWDC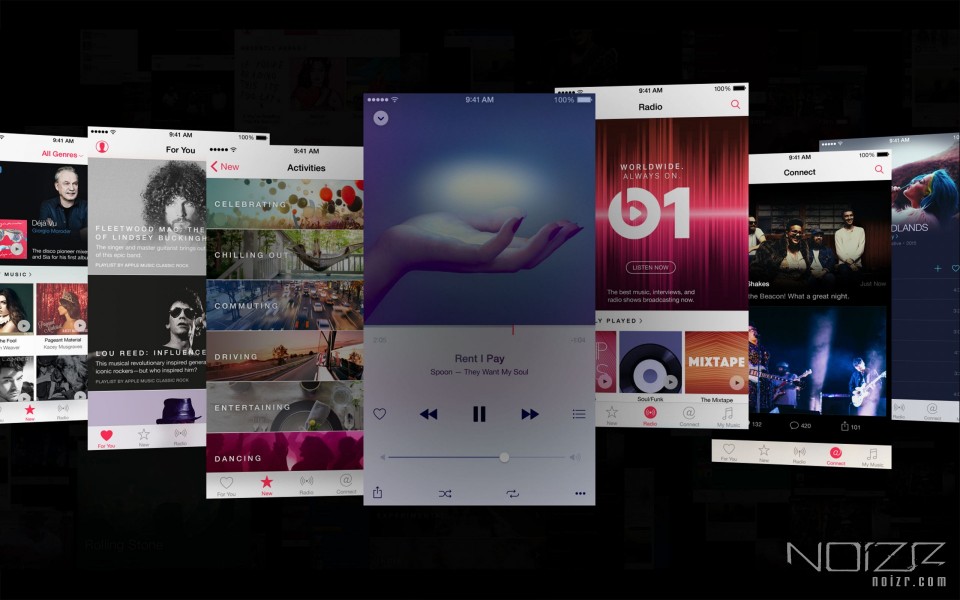 Seems like this news can't be missed: Apple announces it's streaming service which will be available on June 30 and in over 100 countries by the fall. And as we see it's not "just another streaming service", so here are some quotations from recent WWDC event in San Francisco.
All kinds of artists will get more possibilities
Apple Music gives artists the opportunity to express themselves to fans on the deepest level, building relationships that last a lifetime. Artists can post their latest tracks, behind-the-scenes photos, in-progress lyrics, or a new remix.

Unsigned artists can share their music on Apple Music, too. So music lovers and the entire music industry can hear it.
High availability and recommendations
Tens of millions of tracks in the iTunes library are available for you to stream or save for offline listening.

Get recommendations for albums and playlists you'll love from experts — real people who know and love music.
As for pricing, it's also made in "Apple style": there's a Single Membership, which is like "usual" and will cost $9.99 per month, and a Family Membership — for up to 6 family members, which looks pretty curious and probably can become a killer feature for listeners and music lovers to get "all-in-one" service for whole family. It'll cost $14.99 per month.
Apple Music key points:
$9.99 per month for individuals
$14.99 for families (up to 6 users)
3-month free trial
Launching with iOS 8.4 on June 30
In over 100 countries by the fall
Will be available for Mac, iOS, Android and Windows