​Anthrax unveil "For All Kings" album cover
The American thrash metal band Anthrax showed the cover of the upcoming eleventh album "For All Kings". The artwork was created by Alex Ross, Marvel's and DC Comics' writer and artist, who previously worked with the band. In the video above Anthrax's drummer Charlie Benante talks about how he came up with the idea for the album cover.
"For All Kings" will be released on February 26 via Nuclear Blast Records. Currently, the band members are in the worlwide tour, which is packed up to June next year. In October, Anthrax released the first lyric video for the song "Evil Twin" from their new record.
Album cover artwork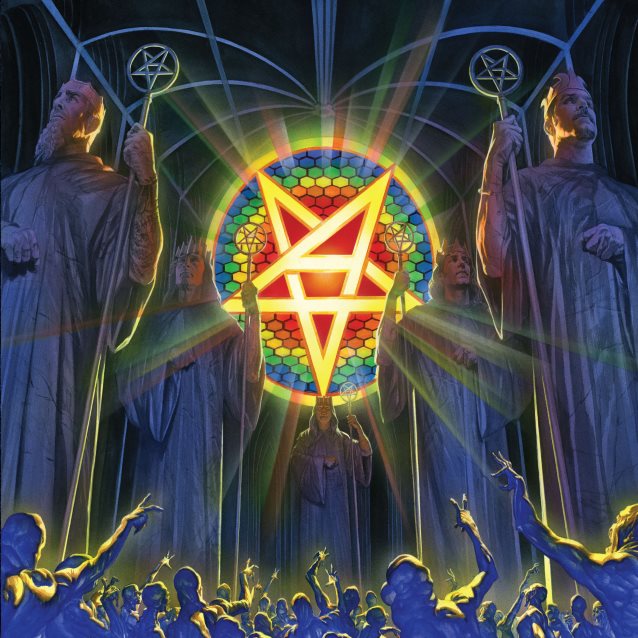 See also: