​Fleshgod Apocalypse reveal new album cover art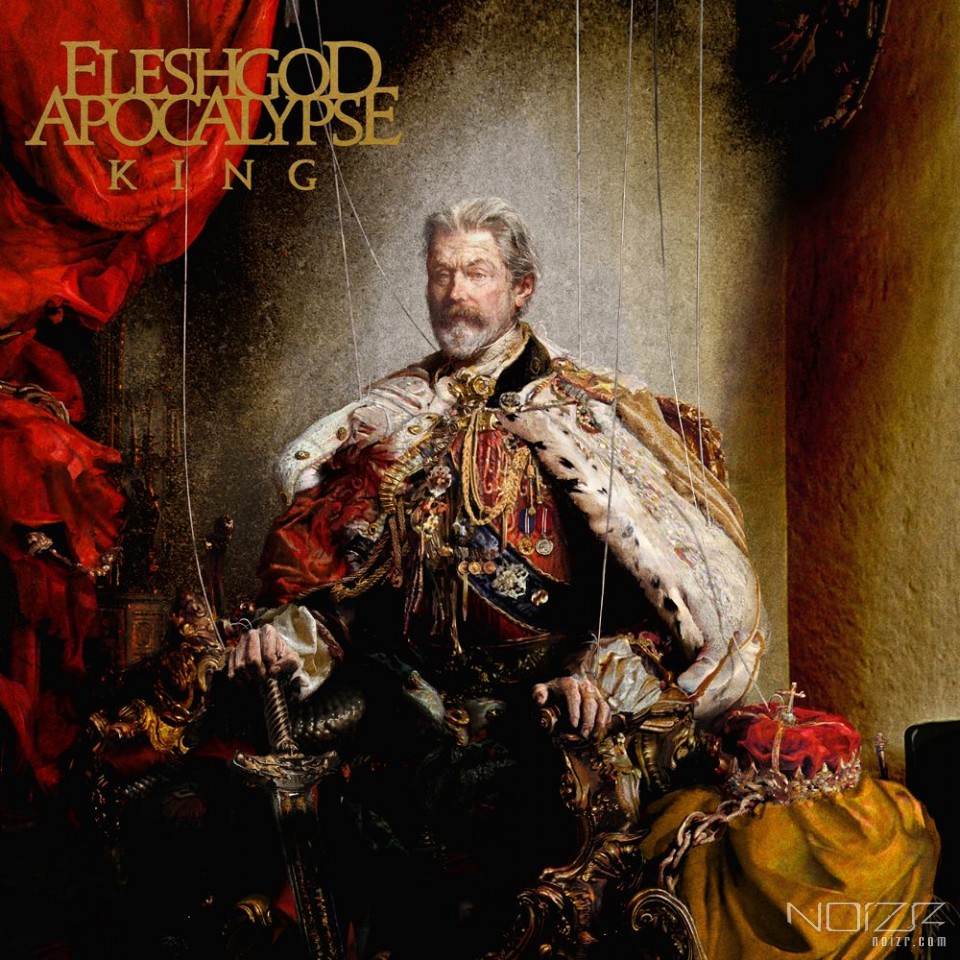 The Italian symphonic/death metal band Fleshgod Apocalypse unveiled the cover of its new album "King". The artwork was created by artist Eliran Kantor, known for his works for Testament, Iced Earth, Kataklysm and Hatebreed.

The group comments: "This work of art is nothing more than the picture of an old world coming to an end. The author, Eliran Kantor, perfectly interpreted the concept behind the album. The King represents the last stand of integrity and justice in a court infested by traitors, villains, perverts, parasites and prostitutes. In an era that looks more like the Middle Ages than the 21st Century, we felt the necessity to express our indignation for the constant loss of values and our despise for mediocrity and commercial use of superstitions."

"The question is, are we sure everything that is 'new' is right? Are we sure we are not losing the perception of what is the real value of things? Perhaps the essence of that King lies inside everyone of us but it's just dimmed by the mist of deceit and (ir)rational superfluity. Perhaps we should all hail the King we have inside."
"King" release is scheduled for early 2016 via Nuclear Blast Records. The album was recorded at the Kick Recording and 16th Cellar studios in Rome. Mixed and mastered by well-known Swedish producer Jens Bogren (Amon Amarth, At the Gates, Arch Enemy).
The band's drummer and songwriter Francesco Paoli comments: "The new album is called King. It's a concept album. It took longer this time but I believe it's a sign of more maturity and determination within the band. We can't release something mediocre just because it's enough to keep things rolling. I believe the music world requires people to work harder on their material and that is what FLESHGOD APOCALYPSE is set to do in this 'new middle age' era."
Fleshgod Apocalypse's tour dates for 2016