​Amorphis' bassist leaves band over "mismanagement"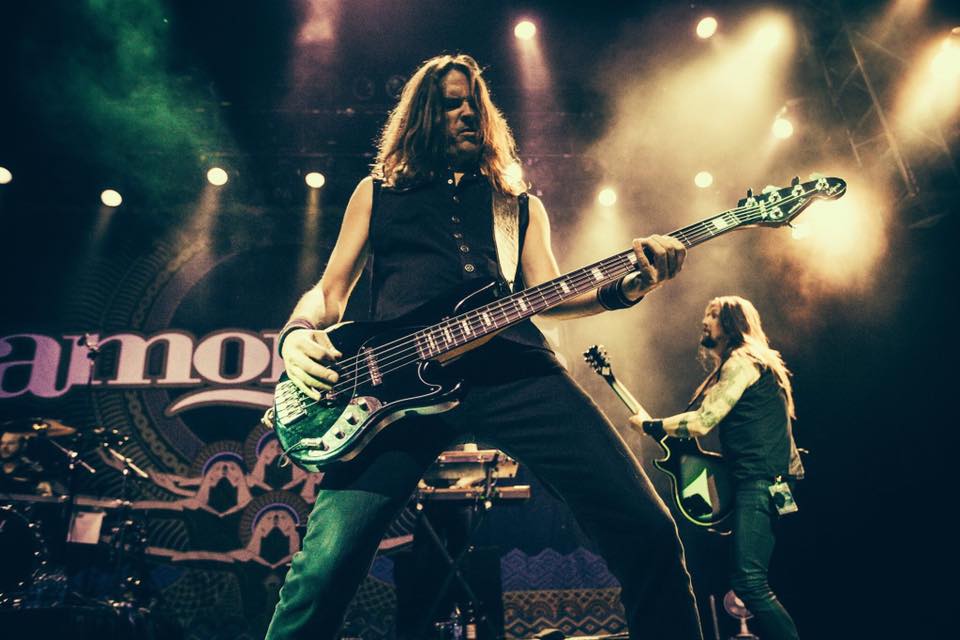 Amorphis' bassist Niclas Etelävuori, who played in the band since 2000, decided to leave the group because of dissatisfaction with the work of its management.

According to the musician, there is "there's absolutely no bad blood between us", and his reason to departure is "100% due to the (mis)management of the band". Etelävuori adds:
"It probably sounds crazy to most of you, but that's how it is (music business can sometimes be very complicated). I got the guy his job back in the day and now I only heard lies and bullshit for the last many years, I just had enough so I gotta go I can't work or live like that. It is pretty obvious to me that the manager only works for his own best interest not for the band's best interest, and that's not how it should be.

Strange enough for me "most" of the band still wants to continue on this path so I better find another one.

We all gotta do what we believe in and I don't believe in our manager anymore. I have left the door open if the band would decide to change things."
The remaining members of the band state:
"People should understand that Amorphis has always been a democratic band and it's pretty obvious that not all choices can please everyone. Some people don't get along with each other, that's life. The focus and all decisions have still aimed for the greater good and only what is best for AMORPHIS. We will continue with our current management as we feel that there is no distrust between us whatsoever."
Also according to the band, Niclas Etelävuori will be replaced for a while by Amorphis' original bass player Olli-Pekka Laine. The musician will perform with the group in Russia and at the Finnish Radio Rock cruise.
Read also: