Ukrainian act Stoned Jesus to release new album in 2018 via Napalm Records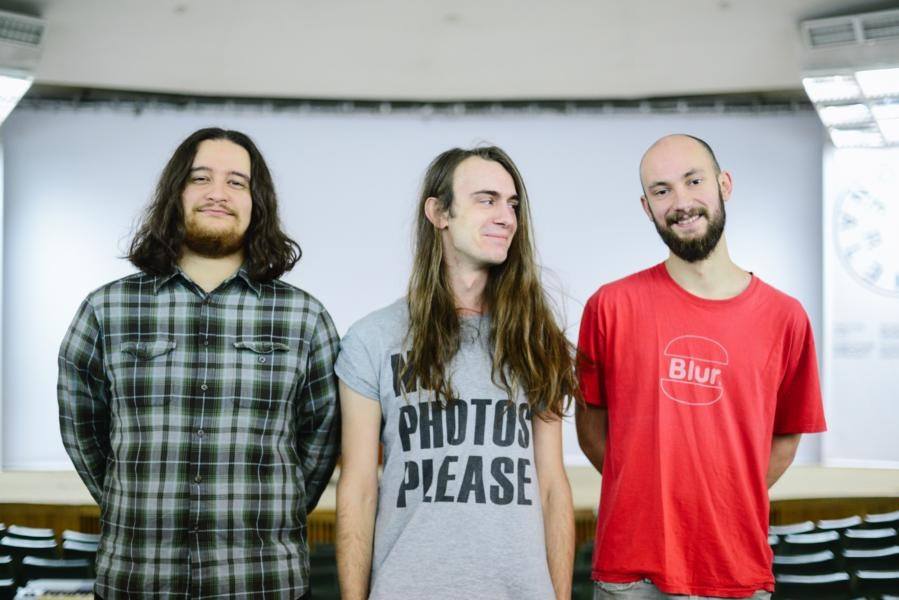 The Kyiv-based stoner metallers Stoned Jesus signed a contract with the Austrian label Napalm Records, whose roster includes bands like Candlemass, DevilDriver, Moonspell, Samael, Satyricon, W.A.S.P., and Tiamat. This became known from the band's post on Facebook.
Says guitarist Igor Sydorenko: "We're delighted to announce that Stoned Jesus is signing with Napalm Records, one of the biggest and oldest rock/metal labels on the planet! By joining the likes of My Sleeping Karma, Greenleaf, Monster Magnet, Alter Bridge, Powerwolf, Moonspell and many other well-established bands in Napalm's eclectic roster, we're getting ready to start the new page in Stoned Jesus' testament."
Read our interview with Igor Sidorenko: "It's better to work on the result than to visualize yourself stadiums"
Napalm Records A&R Sebastian Muench comments: "We are absolutely happy and thrilled to finally announce the signing of Stoned Jesus. In the last couple years I was able to witness Stoned Jesus live many times at various Up In Smoke and Desertfest events. The Ukrainian band perfect blend of Stoner, Psych and Prog is absolutely brilliant and we expect nothing less than another masterpiece of a release in 2018. Stoned Jesus, welcome to the family and I hope you feel comfortable among your band mates of Greenleaf, My Sleeping Karma, Monster Magnet or Monkey3."
Stoned Jesus is a Ukrainian act, founded in 2009 by the vocalist and guitarist Igor Sidorenko. For the years of its existence, the band has released three full-length albums, the last of which "The Harvest" came out in 2015 via InshaMuzyka.
Two years ago, another Ukrainian metal act, the Donetsk's band Jinjer announced its signing with Napalm Records.

See also: Stoned Jesus unveil "Indian" studio live, filmed in Brazil