​David Gilmour, Slipknot and Black Sabbath concert films to be shown in Ukraine this September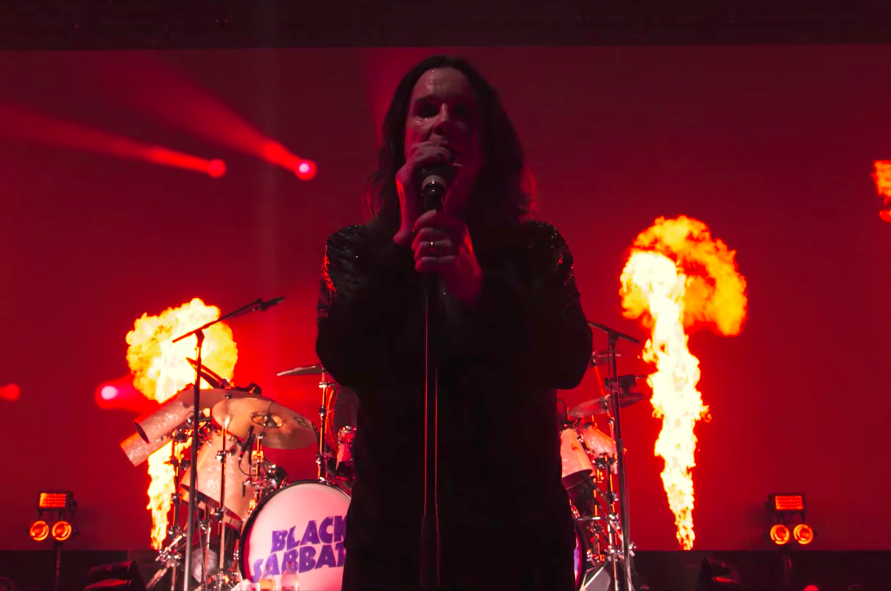 In September, Ukrainian cinemas will feature concert films about performances by well-known rock artists, including the live shows by Pink Floyd's ex-leader David Gilmour, the bands Slipknot and Black Sabbath.

"David Gilmour — Live at Pompeii", a film dedicated to two concerts of the legendary David Gilmour, held in the amphitheater of Pompeii, Italy, in 2016 to be shown in cinemas worldwide, for one night only — September 13. "Live in Pompeii" is an audiovisual spectacle, featuring lasers, pyrotechnics and a huge circular screen on which specially-created films complement selected songs. The show includes compositions from throughout David's career, as well as many Pink Floyd classics, including "Wish You Were Here" and "Comfortably Numb".
Order tickets:
http://www.kino-ukraina.com.ua/films/David-GilmourLive-at-Pompel
https://planetakino.ua/movies/david_gilmour_live_at_pompeii/
On September 21, the Ukrainian music fans will be able to watch "Slipknot: Day Of The Gusano", a film about the famous performance of the band Slipknot in Mexico City in support of the album ".5: The Gray Chapter". The 2-hour "Day Of The Gusano", directed by the band's drummer M. Shawn Crahan, captured the group's first ever concert in Mexico in December 2015. In addition to the show itself, the film also includes exclusive interviews with Slipknot's musicians and its fans.
Order tickets:
http://www.kino-ukraina.com.ua/films/Slipknot-Day-of-the-Gusano
https://planetakino.ua/movies/slipknot-day-of-the-gusano/
The documentary about the last Black Sabbath's show "The End Of The End" to be shown at the Ukrainian cinemas on September 28. The movie was based on the 81st and final concert of the band's farewell tour which was held on February 4, 2017 in Birmingham, the city where the cult band started its career. Follow the link to learn more about Black Sabbath's setlist, the band's comment on "The End Of The End", as well as other details about the film.
Order tickets:
http://www.kino-ukraina.com.ua/films/Black-Sabbath-The-end-of-the-end
https://planetakino.ua/movies/black-sabbath-the-end-of-the-end/
Sessions will be held in the Kyiv-based cinema "Ukraina", as well as in the cinemas "Planeta Kino" in Kyiv, Lviv, Odesa, and Kharkiv. All three films will be broadcast in the original languages.
Information about the showtimes — KyivMusicFilm.