​Caliban to present tenth album in Kyiv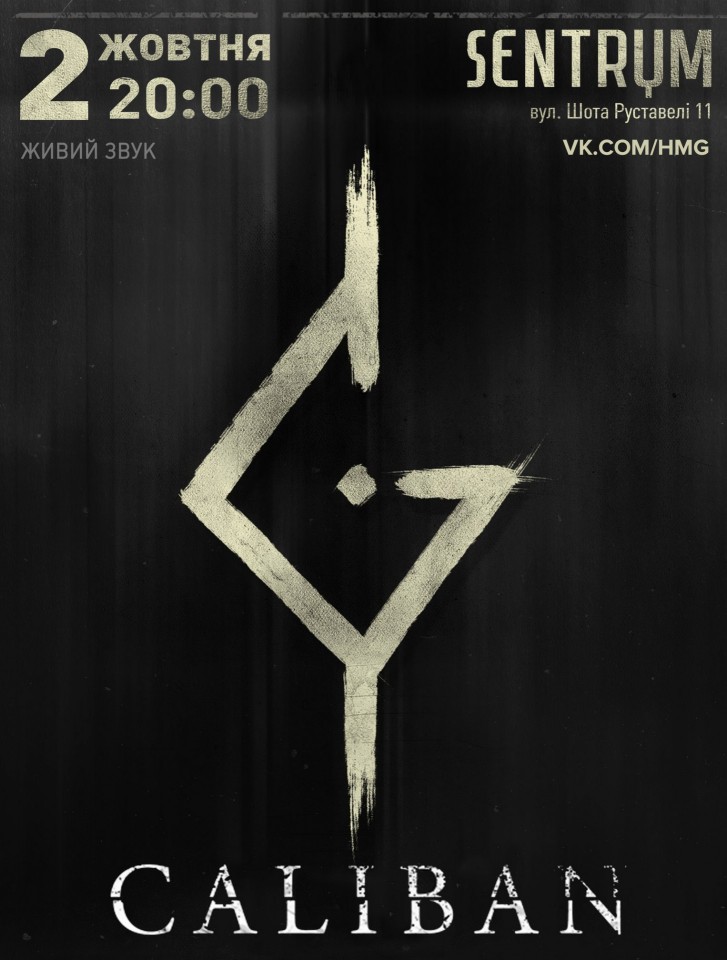 The German metalcore band Caliban is returning to Kyiv with the new album "Gravity".
The release of the tenth anniversary record will be held on March 25 via Century Media Records. The album was produced by Benny Richter and guitarist Marc Görtz, as well as co-producer Marcel Neumann.
The several guests were invited to record the new album: Jamie Graham of the group Heart Of A Coward, Marseille Gadacz and Zachary Britt from Dream On Dreamer, and Alissa White-Gluz from Arch Enemy, who can be heard on one of the darkest album's songs "The Ocean's Heart".
The band's singer Andreas Dörner comments on the new studio work: "It would be boring to say, 'It's our best album, best production, best everything and so on,' but we put a lot of energy, sweat and lifeblood in it and we are very happy with the result, the sound and songs of "Gravity". The songs are very powerful, aggressive, dark and on top they come with some nice melodies... but it's up to you if you'll like it or not!"
The song "Paralyzed" was released as a teaser of the upcomong LP. More recently, the musicians presented the impressive video for this song.
In autumn 2016, the musicians go on the tour in support of the album. One of the tour cities, fortunately, was added Kyiv. Everyone, who has been to Caliban concerts over the years, remembers the atmosphere of inexpressible union of public and the band: ongoing stage diving, slam and a chorus singing with the permanent frontman Andreas Dörner. On October 2, there will be the brightest and most energy intensive event of heavy music scene at teh Sentrum club.
Start: October 2, at 20:00
Venue: Kyiv, Sentrum club, Shota Rustaveli street, 11
Tickets: 350-600 UAH
Buy tickets: hmg.karabas.com
Links: VKontakte, Facebook