​World collides and bands end. Review of One Tail, One Head's coup de grace
— 8/10
There are few bands these days that manage to survive mostly based around touring, word of mouth, and minimal material, yet, One Tail, One Head are an exception, being one of a few well-known underground bands that have got by with just 2 EPs and a single in their 10 year long career… until now! Their debut album "Worlds Open, Worlds Collide" and apparent final album has arrived much to the excitement of those that have been following them in anticipation of some more substantial material.

I first became aware of One Tail, One Head upon their self-titled EP back in 2011, the short EP displayed promise, traditional black metal in the vein of Darkthrone, with an undeniable punk feel about it, "Worlds Open, Worlds Collide" to some degree carries on this aesthetic yet feels far less 'groove' oriented as when I first heard them. Since I last listened to One Tail there has definitely been an improvement in songwriting and composition, "Worlds Open" does however showcase some of their older tracks, reworked and beefed up.

"Worlds open" is sure to please fans of the band, the music on display is super catchy and shows more creativity than anything they have in the past; for the most part things are upbeat yet there are moments when the band relaxes into slower and more atmospheric pieces like "Sordid Sanctitude" a great instrumental piece. The feel of newer Darkthrone or even "Casus Luciferi" era Watain is ever present and whilst the album doesn't feel particularly original or 'special' it has an undeniable charm to it, it's very easy to tell that these musicians are committed to what their doing and giving it everything they've got.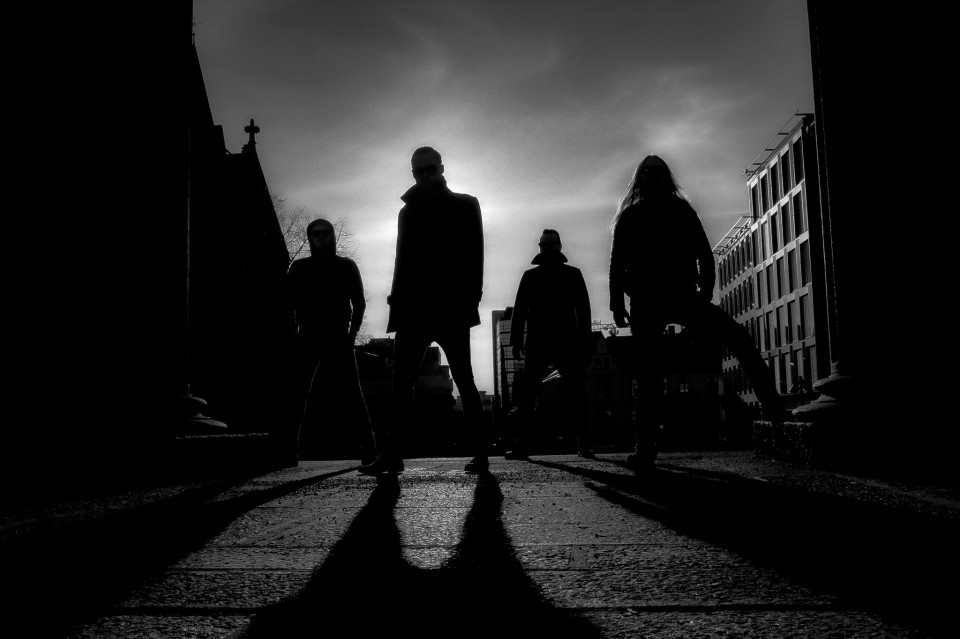 The production on the album is great, it sounds like it was recorded with the band all playing together, rather than each instrument being tracked individually, it has a live feel to it, with just the right amount of rawness in the overall finish of the album. I have to give credit where it's due as well — the bass playing is potentially the most enjoyable part of the album, not only is it audible but it really serves to drive the songs, oftentimes creating more intricate melodies than the mostly power-chord riffs that the guitars play. Luctus' vocals are also particularly fitting, his mid-range barks really push the album to greater heights, heavily drenched in reverb which feels like an homage to so many great bands of the Norwegian second wave.

It's a shame that this (apparently) is going to be the last One Tail, One Head album, the musicianship and songwriting have improved so much since the last time I listened to them, it would be interesting to see if they could develop their sound further. As it stands "Worlds Open, Worlds Collide" is a great record to have on as 'easy listening' it grooves and at times feels like black'n'roll, it's not an original or particularly innovative album but it achieves its mission comfortably and will surely satisfy most fans of black metal.
Reviewed by Dan Thaumitan