​Review of Mournful Congregation's "The Incubus of Karma"
— 9/10
When it comes to inaccessible sub-genres, funeral doom is up there, crushing riffs played at a snail's pace, ridiculously long track running times and a lot of the time large periods of sparseness. Mournful Congregation are potentially the most acclaimed and widely lauded champion of this genre, despite being one of its progenitors they have continued to push the envelope and stay at the top of the genre in their 25-year career, a feat not managed by many metal bands over such a long period of time.
As I've mentioned before I believe that doom and particularly funeral doom is a tricky genre to do right, the pace of the songs means that there has to be something truly engaging happening within the songs to prevent the listener getting bored and to provide something new; there is only so many times a heavy open B can be played at 33 bpm by bands before it becomes old-hat. It seems Mournful Congregation are only too aware of that fact and "The Incubus of Karma" is a testament to the skill of the band to be able to write music that can captivate a listener for its hour and twenty minutes run time.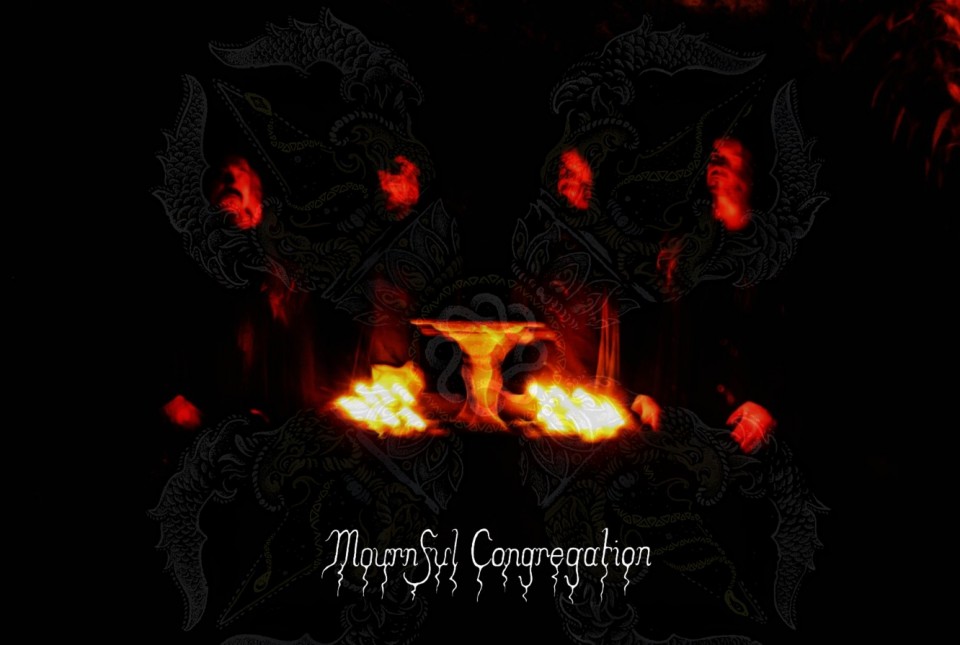 As with most albums of this variety, the songs are not the kind that you pick up and listen to singularly, the album is whole, a juggernaut to be wrestled with and digested in one sitting. Obviously, this kind of undertaking is not for the casual listener or faint of heart which is typical of funeral doom as a whole, it's a genre that you'll either like or be bored to tears by. The tension created by the slow meandering riffs frequently come to crescendos albeit brief ones, whether it's a climax of vocals or a flourish of lead guitars, all held together by the thunderous drums lurching along in the background smothered in reverb.
Once again Mournful Congregation prove how they've earned their enduring influence and legacy, "The Incubus of Karma" is a wholly solid release, providing those who have the patience and intrigue to experience this album in its entirety a highly rewarding experience. By the same token, this album may be the one that can tempt people who enjoy 'standard' doom metal, it is rich, vibrant and nowhere near as sparse as Bell Witch's excellent "Mirror Reaper". It seems like the past 6 months has been a great time to be a funeral doom fan.
Reviewed by Dan