​Vienna Metal Meeting, feat. Abbath, Tiamat, and Marduk, to take place on May 12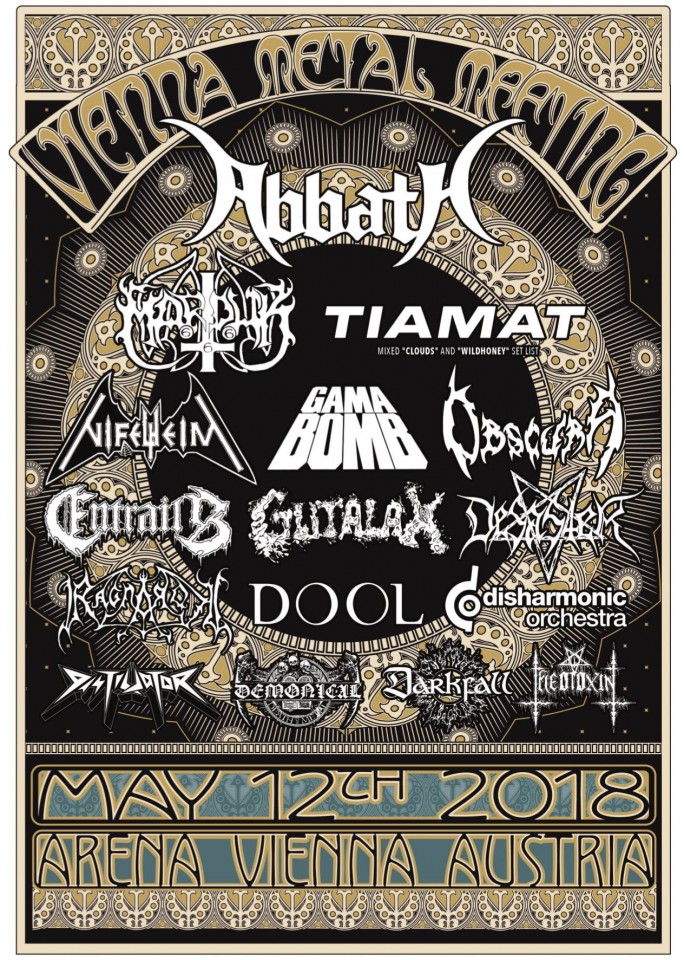 On Saturday, May 12, Austria will host a one-day festival Vienna Metal Meeting featuring 16 metal bands, including Abbath, Tiamat, Marduk, Nifelheim, Obscura, Desaster, Dool, Gama Bomb, Gutalax, Ragnarok, Entrails, Disharmonic Orchestra, Demonical, Distillator, Darkfall and Theotoxin.
The ticket price is € 60. The event is to take place at the Arena Wien in Vienna, Austria. More information is available on the Vienna Metal Meeting website and on Facebook page.