Video: Faith No More perform on The Tonight Show with Jimmy Fallon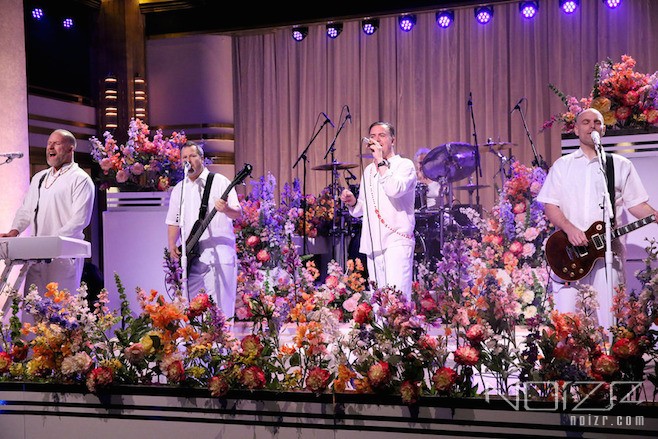 Last Wednesday, avant-garde metallers Faith No More were on "The Tonight Show with Jimmy Fallon". They performed a new track "Superhero" from their upcoming album "Sol Invictus". The musicians also played a cover for Commodores' song "Easy", which was released as Faith No More's single in 1992.
"Sol Invictus" comes out on May 19 and will be the band's first full-length album in 18 years after "Album of the Year" released in 1997.
At the moment, Faith No More are in the world tour with shows in North America, Europe and South America. The band's concerts will last until the end of September this year.