Skindred: "Under Attack" track premiere
The British metallers Skindred releases the six full-length album "Volume" this fall. In anticipation of the new record, the band has shared one of the tracks of the future album — "Under Attack".

"Volume" is simply a case of Skindred doing what it does best," — says drummer Arya Goggin: "This is all about SKINDRED being SKINDRED, cranking the guitars to 11 and rocking the F@*K out. This album is for those Skindred fans that love tracks like "Nobody" and "Warning". This album's for you. Pure noisy fun."
"Volume" comes out on October 30 via Napalm Records. CD/DVD deluxe version of the album will include an exclusive documentary about Skindred — "Rude Boys For Life", which trailer can be found below.
Tracklist:
Under Atack
Volume
Hit The Ground
Shut Ya Mouth
I
The Healing
Sound The Siren
Saying It Now
II
Straight Jacket
III
No Justice
Stand Up
Three Words
In support of the "Volume", Skindred goes on the European tour with Crossfaith and (Hed)pe this November.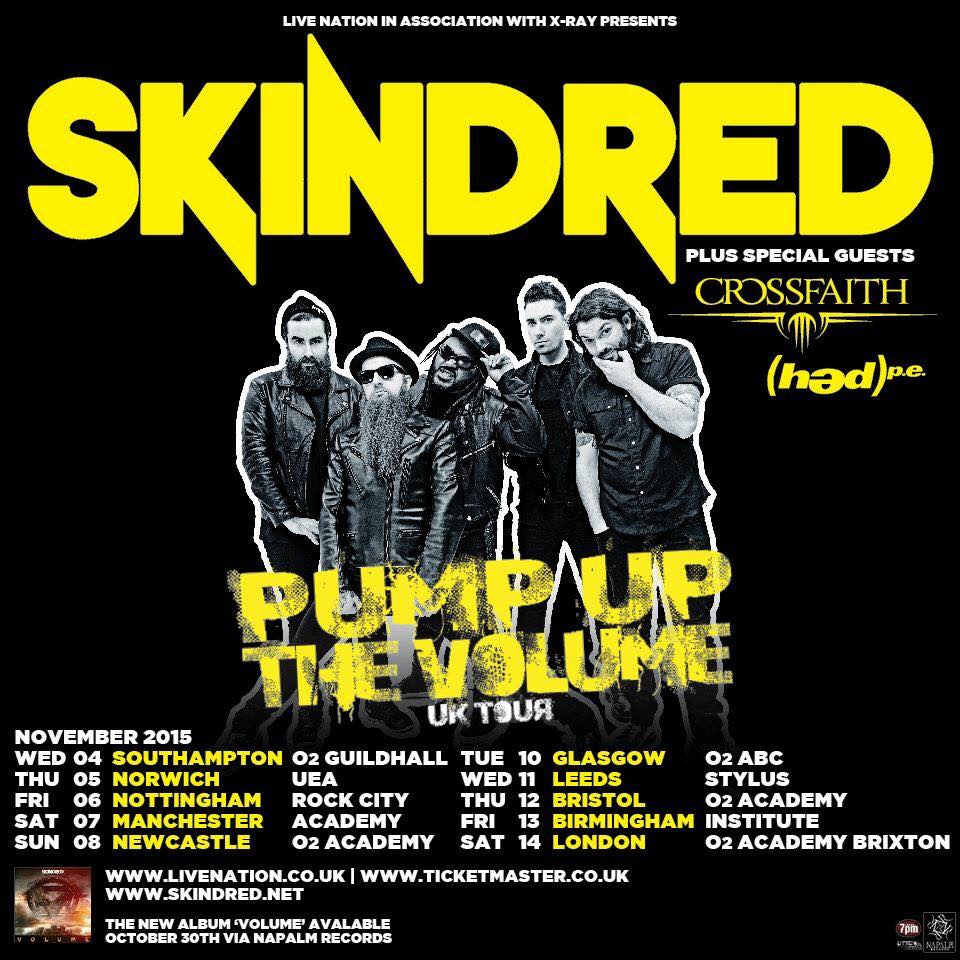 "Volume" cover artwork