Powerwolf: video "Army Of The Night"
The German power metal band Powerwolf unveiled the video for the song "Army Of The Night". The track appears on the sixth full-length album "Blessed & Possessed", which comes out on July 17 via Napalm Records.

Tracklist:

Blessed & Possessed
Dead Until Dark
Army of the Night
Armata Strigoi
We Are the Wild
Higher than Heaven
Christ & Combat
Sanctus Dominus
Sacramental Sister
All You Can Bleed
Let There Be Night
In early June, Powerwolf also presented the lyric video "Armata Strigoi". In support of the new album release, the band goes on "Wolfsnächte-Tour 2015" this fall.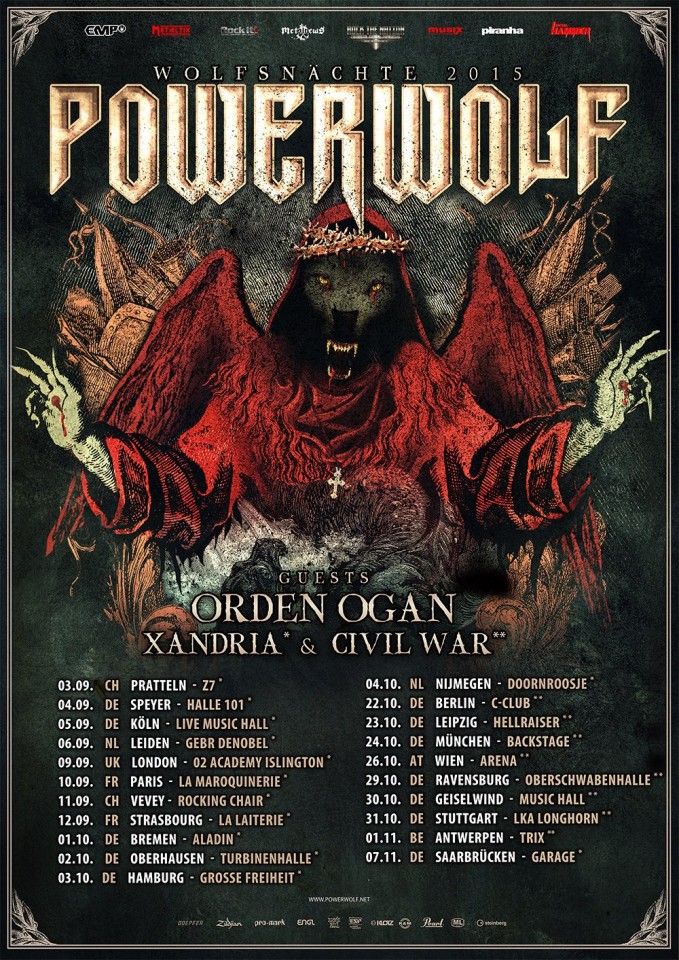 "Blessed & Possessed" cover artwork