​KEN mode release video "Learning To Be Too Cold"
The Canadian hardcore noise rock act KEN mode unveiled a new music video "Learning To Be Too Cold", shot for the song from the latest album "Loved".

Regarding the video, the band's vocalist, guitarist, and percussionist Jesse Matthewson comments: "Learning To Be Too Cold" was the last song written in the session for this record. We salvaged a few riffs from a track that we demoed in May of 2017 with the working title of 'the moody idiot', and added three new parts that we wrote just after Skot [Scott Hamilton — the band's bassist, backing vocalist, percussionist] found out that his father died. The riffs are like scraping bones and metal together, and the lyrics are some of the most demeaning and harsh of the entire album. Skot claims the song does not make him feel good by association, and is consequently his favorite song on the record."
"Loved" was released on August 3, 2018, via Season Of Mist. You can order the album here: http://smarturl.it/KENModeLoved. KEN mode's European tour dates can be found below.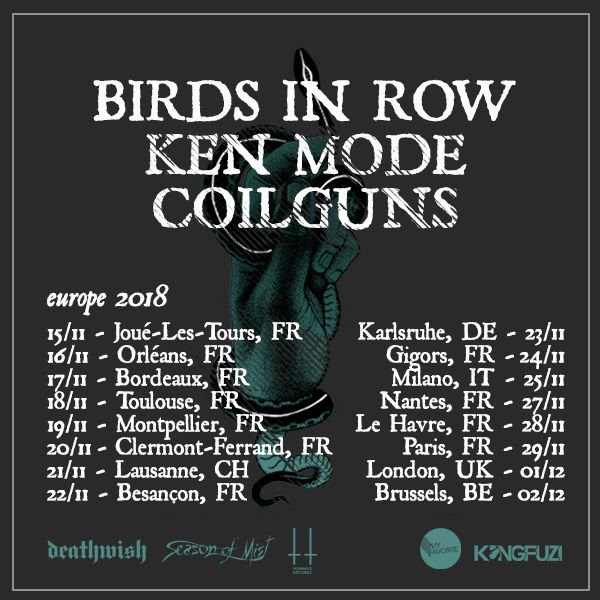 Tracklist:
Doesn't Feel Pain Like He Should
The illusion of dignity
Feathers & Lips
Learning To Be Too Cold
Not soulmates
Very Small Men
This is a love test
Fractures in adults
No Gentle Art
"Loved" cover