Kauan's new album "Sorni Nai" stream
The sixth album of the Russian-Ukrainian project Kauan "Sorni Nai", which was released on October 20 via Finnish label Blood Music, is now available for free listening.
The band's new studio work is dedicated to the Djatlov Pass Incident, in which the nine hikers died (officially due to hypothermia) in the northern Ural Mountains, in 1959. The album's title references an idol The Golden Woman of the Ural Mountains' Mansi region. The artwork by Sonia Melnik is a panorama displaying known imagery of the hikers skiing towards their destination. Earlier, Kauan has posted online two videos, created of the group's photos and the excerpts of the short film "Wind, Mountains, Snow", originally produced by Eugeny Sadakov.
"Sorni Nai" presentation is to be held on November 7 at the Doom Over Kiev VII Festival in Ukraine. Read about Kauan in Noizr Zine's article "5 famous bands, which are unknown in Ukraine".
Tracklist:
Akva
Kit
Khurum
Nila
At
Khot
Sat
"Sorni Nai" cover artwork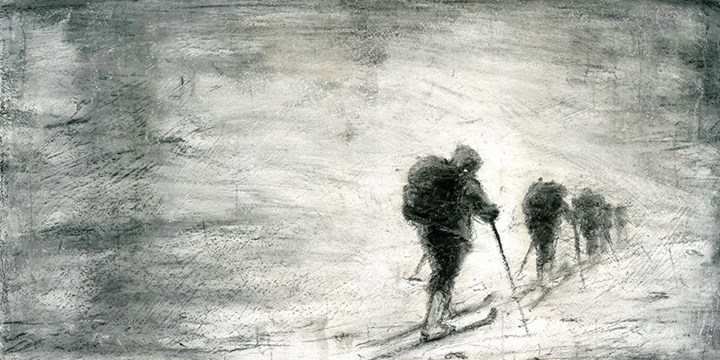 See also: