​Iron Maiden's vocalist is cured, band's new album comes out this year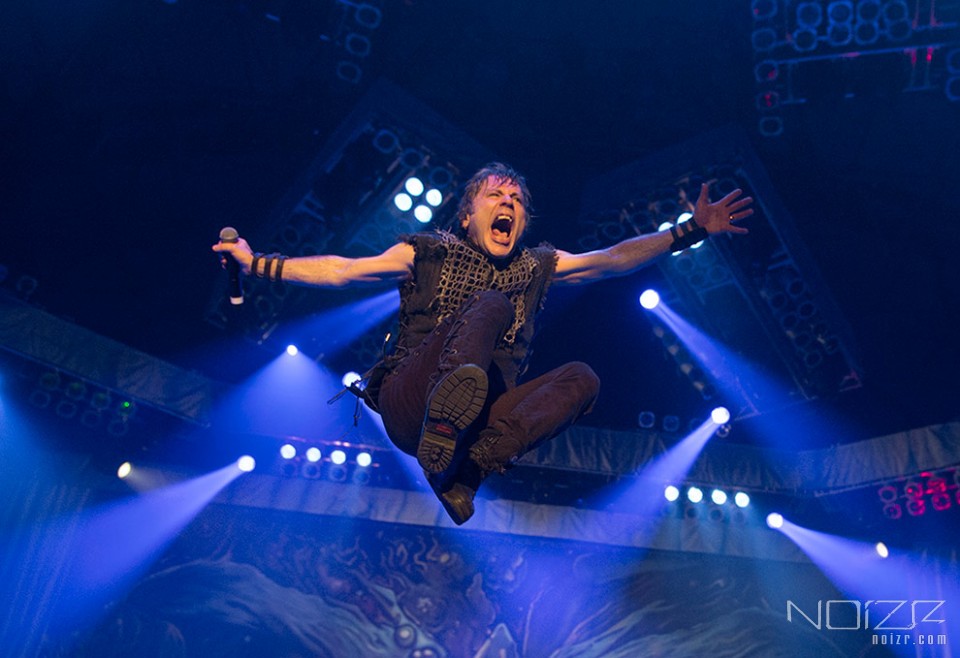 Iron Maiden's vocalist Bruce Dickinson, who had a seven week course of chemotherapy and radiology treatment for curing a small cancerous tumour at the back of his tongue this past winter, is now completely healthy on the results of the latest MRI Scan. It is reported on the band's official website.

Bruce Dickinson: "I would like to thank the fantastic medical team who have been treating me for the last few months, resulting in this amazing outcome. It's been tough on my family and in many ways it was harder for them than me.

I'd also like to send a heartfelt thanks to all our fans for their kind words and thoughts. I'm a firm believer in trying to maintain a positive attitude, and the encouragement from the global Maiden family meant a great deal to me. Right now, I'm feeling extremely motivated and can't wait to get back to business as usual, as soon as I can!"
Iron Maiden's manager Rod Smallwood adds: "We are of course all absolutely delighted that Bruce's doctors have pronounced him free of cancer. Although Bruce is naturally eager to resume Maiden activities, it will take a while before he is completely back to full strength, as we explained previously. Because of this, the band will not be touring or playing any shows until next year. We know our fans will understand the situation and, like us, would prefer to wait until Bruce is back to his usual indefatigable levels of fitness before going out on the road.

For now, the focus will be on putting the finishing touches to the new Iron Maiden studio album and that is what we will be concentrating on over the coming weeks. The release however will definitely be this year. Meanwhile, I'd like to echo Bruce's words and thank all Maiden fans. You have been incredibly patient, putting Bruce's health and well-being first during this difficult time and the band and I appreciate all your positive support."
We would like to remind, that the last for the moment Iron Maiden's album "The Final Frontier" came out in 2010. The album was sold in the amount of 63,000 copies in its first week of release in the United States and reached 4th position of the Billboard 200.