​Gunmen attacked several locations in Paris, including Eagles of Death Metal show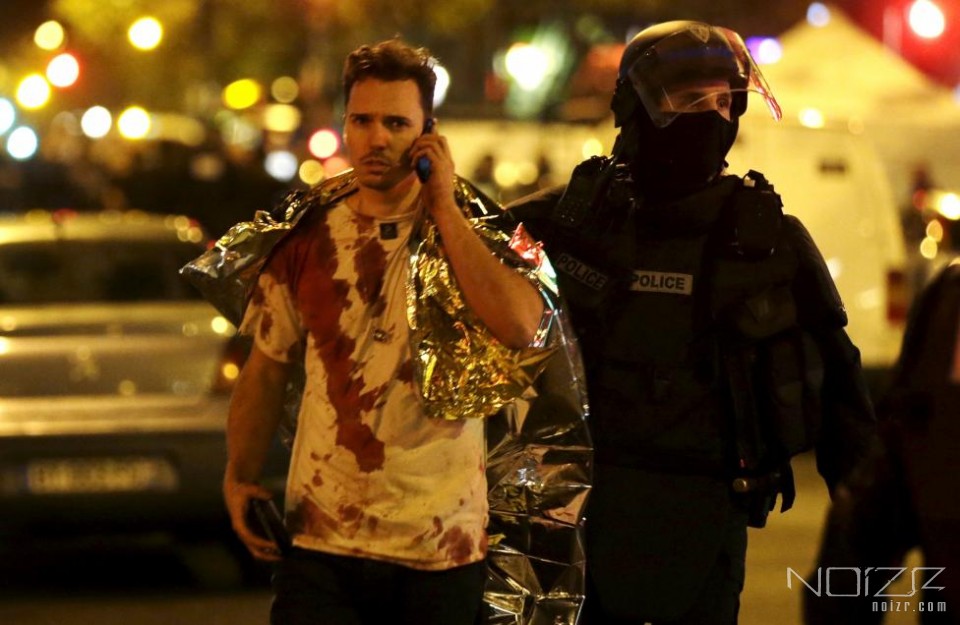 On November 13, in Paris terrorists arranged six attacks on three restaurants, a Le Carillon bar, area near the stadium "Stade de France" and the concert hall "Bataklan", where the American rock band Eagles of Death Metal had a sold out performance.

It is currently known about 128 dead and 180 injured people, according to BBC. Most of victims, 80 people, were injured in the concert hall "Bataklan", at that evening there were about 1500 visitors. One of the terrorist attack's victims the radio reporter Julien Pearce described the incident as a "bloodbath". According to him, gunmen stormed the venue an hour after the show had started. Wore black clothing but no masks, the attackers shot people who were lying on the floor, according to CNN:
"They were not moving. They were just standing at the back of the concert room and shooting at us. Like if we were birds".
After less than an hour after the hostage crisis, security forces stormed the building. All four gunmen were killed: one shot dead by police during the rescue operation, the others blew up themselves. Michael Dorio, brother of Eagles of Death Metal's drummer Julian Dorio, talked with the musician after the attack. According to him, when his brother and his bandmates heard the gunshots, they stopped playing, took off backstage and exited. Blabbermouth reported that among the 100 hostages were people from the band's crew.
The Islamic State stated that it was behind the attacks in Paris. In the statement, which is available in full on Washington Post website, terrorists said that 8 people equipped with explosive belt attacked "precisely chosen targets in the center of the capital of France". The report stated that France and other countries that lead the "war against Islam" will continue to be at the top of the target list for gunmen. The French President François Hollande, calling the massacres an "act of war" by the Islamic State, announced a state of emergency in the country.