​Ghost announce first 2016 European tour dates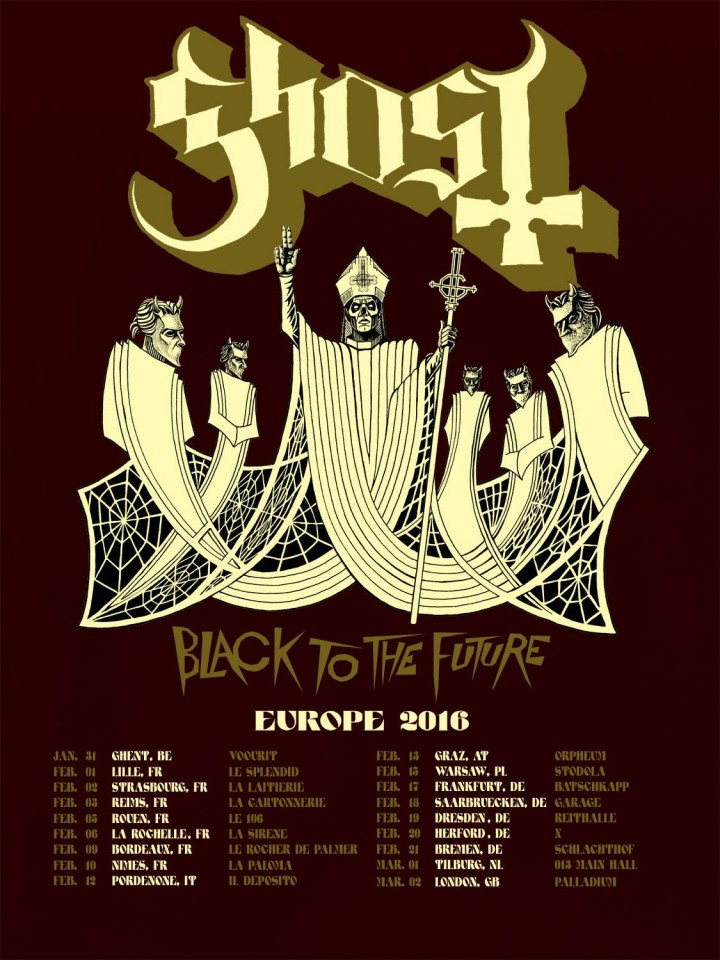 The Swedish occult band Ghost announced the first European tour dates for next year. The tour will begin with a concert on 31 January in Ghent, Belgium and it'll be a continuation of the group's world Black To The Future tour.

At the moment, there are shows announced in France, Italy, Austria, Poland, Germany, the Netherlands and the UK. More dates will be known soon.
Ghost's European tour dates for 2015 can be viewed here.
See also: